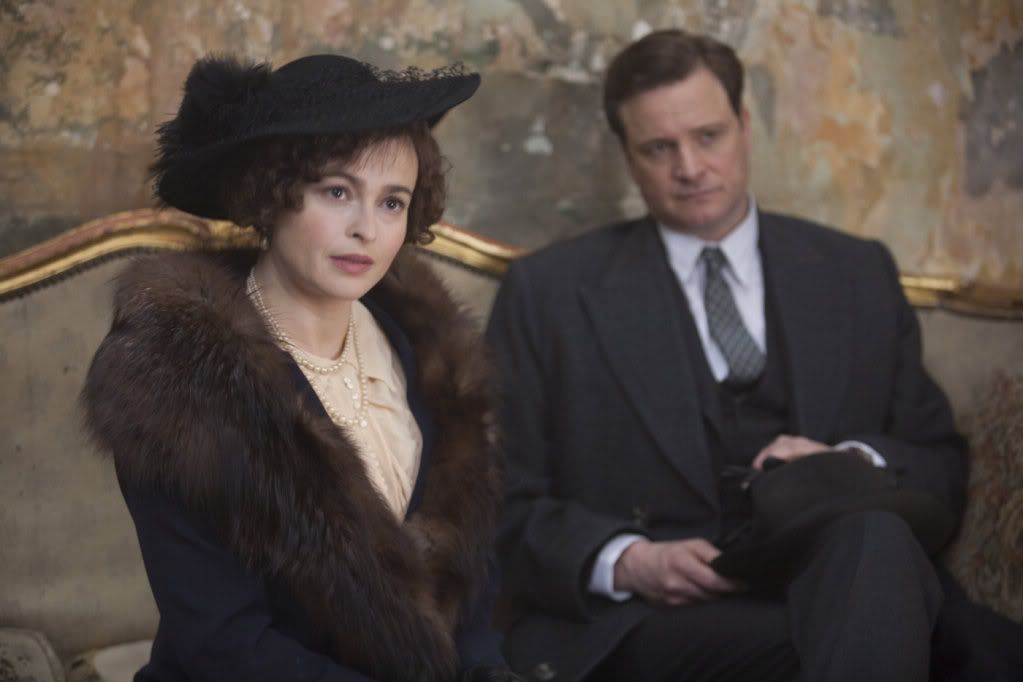 Still from The King's Speech
Some surprises, but not really. This year's Oscar nominations were announced earlier today and The King's Speech from The Weinstein Co. towers over its rivals with a total twelve nominations, including the most coveted category of Best Picture in which it will be up against nine other titles. It is considered a favourite especially in the Best Actor category based on the strength of Colin Firth's career-best performance, but also Co-stars Geoffrey Rush and Helena Bonham Carter also get recognized for their work in the Best Supporting Actor/Actress categories.
Paramount Pictures' Western-Drama True Grit garnered an impressive ten nominations also with Jeff Bridges surprising some with a Best Actor nomination after having won that Award last year. Meanwhile, Warner Bros.' Blockbuster Inception earned a total eight nominations, although mostly in technical categories and less for Acting. This ranks Inception as the third most nominated Film in this year's Oscars race, alongside Sony Pictures' The Social Network which many consider to be the frontrunner for Best Picture based on its wins in precursor ceremonies like the most recent Golden Globes. The King's Speech however, edged it out this past weekend in the Producer's Guild Awards.
Another title from Paramount Pictures' The Fighter, consistently has been in the thick of it this Awards season, garnering seven nominations (three coming from its outstanding Support Cast members Amy Adams, Melissa Leo and Christian Bale). Many are wondering though whether or not the split votes between Adams and Leo will aid for True Grit's 14 year-old Star Hailee Steinfeld, who is seen as a Dark Horse to win Best Supporting Actress in her first role ever in a Film.
Fox Searchlight accounts for the sixth and seventh most nominated Films, Danny Boyle's 127 Hours and Darren Aronofsky's Black Swan, picking up six and five nods respectively. 127 Hours however has proven to be the less successful of the two commercially, garnering only $11 million in twelve weeks of release. Hopefully the exposure it will get in the coming weeks will aid in its cause. Natalie Portman of course, is all the rage right now and is expected to win Best Actress for Black Swan.
(Photo credit: The Weinstein Co./Alliance Films)