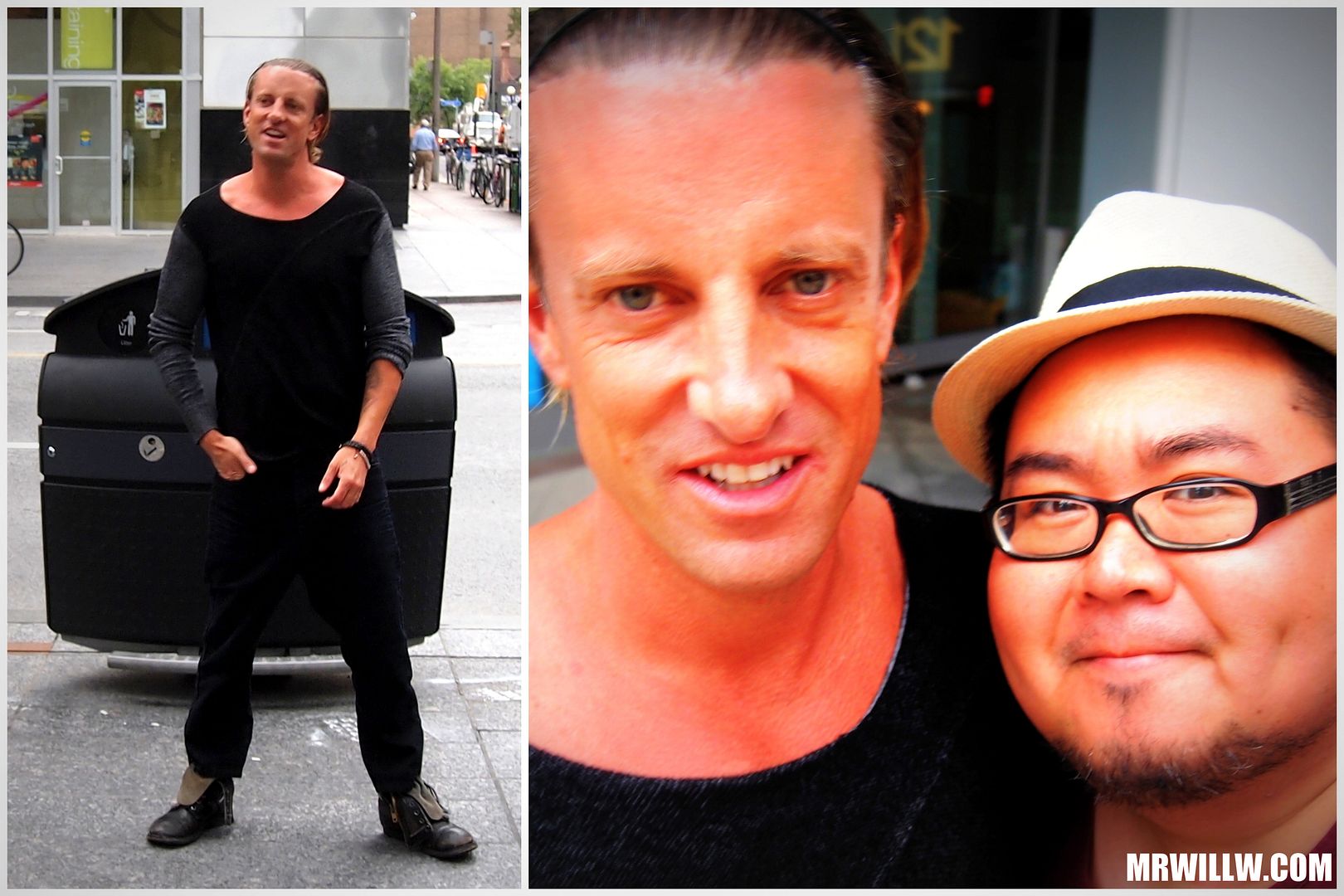 Daniel Powter in Toronto - August 2012
Although he's had a tough run, Vernon, British Columbia-born Singer-Songwriter Daniel Powter is back and ready for the spotlight again with his latest Single, Cupid. Powter's rise to the top of the World of Pop in 2006 happened at a rocket speed. His international Hit Bad Day reached the summit of the U.S. Billboard Hot 100 Chart, making him the first Canadian Male Artist to accomplish that feat since Bryan Adams in 1995, with Have You Ever Loved a Woman? Despite the Track being named Billboard Magazine's Song of the Year in 2006 with JUNO, GRAMMY and BRIT Award nominations galore to follow, many of us have wondered since, "What happened to Daniel Powter?".
The Singer/Songwriter has been v. honest in the Media about his five-year-long battle with Cocaine and Alcohol Addiction which began at the pinnacle of his success. Now sober, Powter recently got engaged to the Mother of their six-month-old Daughter (he also has a ten-year-old Daughter from a previous relationship). He is ready to release his third major label Album, Turn on the Lights.
A barely recognizable
Powter
with long hair
was out and about earlier today promoting his new Disc on
Global Television
's
Morning Show
and also
CHFI
with a live performance with his Bandmates. While waiting for his Van, he was super-friendly taking time to chat with Photographers, also signing Autographs. He tells one Fan jokingly, "You should get about $10 for that". Whether or not he duplicates the success of
Bad Day
really doesn't matter at this point. He's here and he's survived the dark.
Turn on the Lights
hits stores on
August 14, 2012
via
EMI Music
.
Order
on
iTunes
.
(Photo credit: Mr. Will-W. | Video credit: EMI Music)