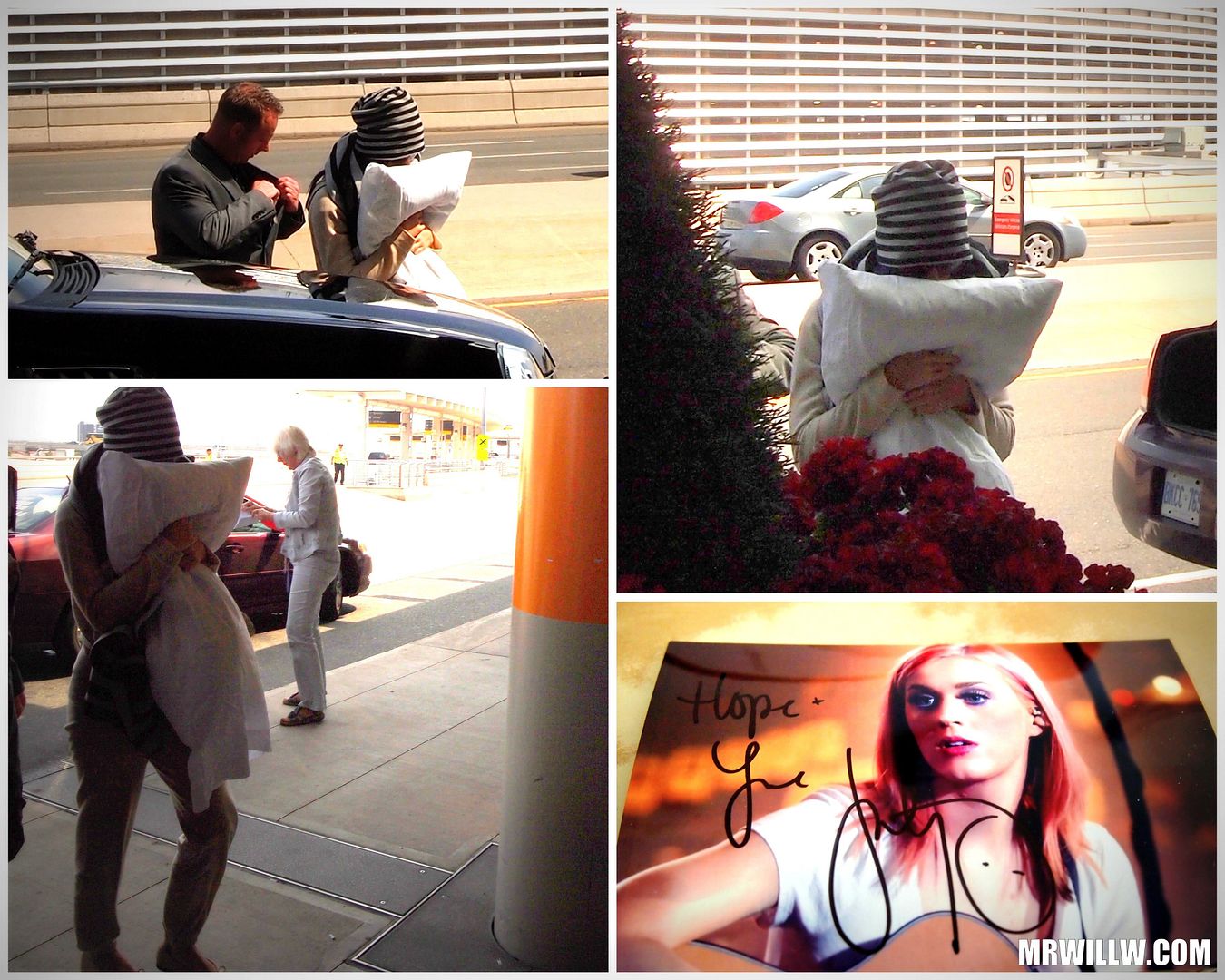 Katy Perry in Toronto - June 2012
In just four years' time, Katy Perry's Star has shot far into the Stratosphere and seeing her leave Toronto today following her 2012 MuchMusic Video Awards Visit is true evidence of how big (and deserving) a Star she has become since her last visit here in 2010.
After wowing the Audience on Queen Street yesterday at the Spectacle with her rendition of latest Single Wide Awake - which saw her costumed as a cocooning Butterfly - Perry gave thanks to one of her first Supporters Perez Hilton, at his One Night in Toronto Party by making an appearance. The Entertainer earlier in the evening was awarded UR FAVE International Artist or Group and UR FAVE International Artist or Group.
Upon arriving at Toronto Pearson International Airport earlier today, she came readily armed against the Paparazzi with a Pillow and Sunglasses, covering her face almost completely as she scooted out of her SUV through the Boarding Gate. With a Handler who helped differentiate Autograph Sellers from Fans, I was one of the lucky Fans who had their Memorabilia signed by Perry while she sat within her Vehicle.

Upon signing for her Fans, Perry scooted into the Airport, Los Angeles-bound, with her face covered as the havoc of Camera Flashes lit-up Terminal 1!
(Photo credit: Mr. Will-W.)