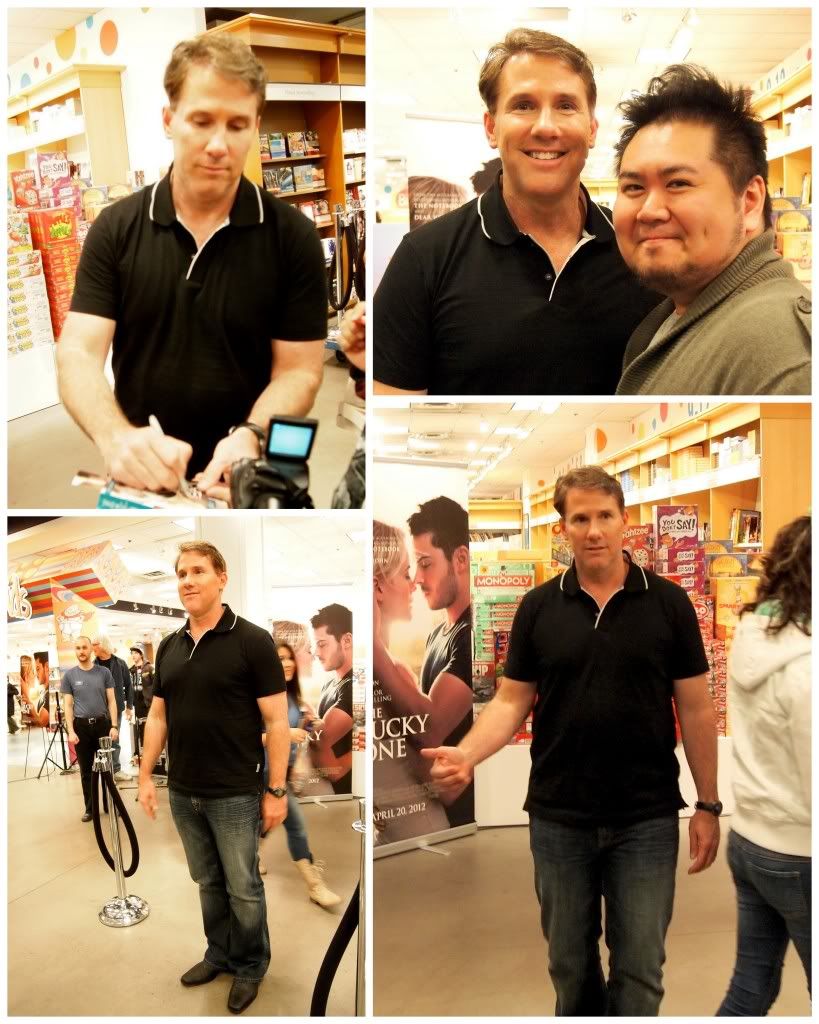 Nicholas Sparks in Toronto - April 2012
He's sold an estimated 52 million books worldwide and finally internationally bestselling Author Nicholas Sparks had a chance to come meet his Toronto Fans. Signing copies of his 2008 Novel The Lucky One at Indigo Yorkdale right in-time for its Film Adaptation's forthcoming release via Warner Bros., Sparks zipped impressively through 500-plus Fans in less than two hours.
The Resident of North Carolina did a round of Press earlier today, which included stops at CTV's Canada AM and also a series of Interviews out of his ultra-chic Toronto Hotel in support of the upcoming Film starring Zac Efron and Taylor Schilling. It centers around a U.S. Marine who finds a Photo of a beautiful mystery Woman while in Iraq, making it a mission to find her when he returns home.
Moviegoers have not been shy about supporting Sparks' Signature Brand of Romance. Film Adaptations of his Novels: A Walk to Remember, Nights in Rodanthe, Dear John, The Notebook and The Last Song have earned a staggering worldwide total of $449 million. Expectations are high for The Lucky One and more than likely it will deliver at the Box Office.
Sparks was ultra-kind to stay behind and take a few Photos for Fans after a long day before heading out and even retired Toronto Maple Leaf, Curtis Joseph, even dropped by to show his support at the Event!
Warner Bros. releases The Lucky One on April 20, 2012.
Follow
Nicholas Sparks
on
Twitter
here
and order
The Lucky One
at a super-value price of $4.94 CAN
online at Indigo
!
(Photo credit: Mr. Will-W.)