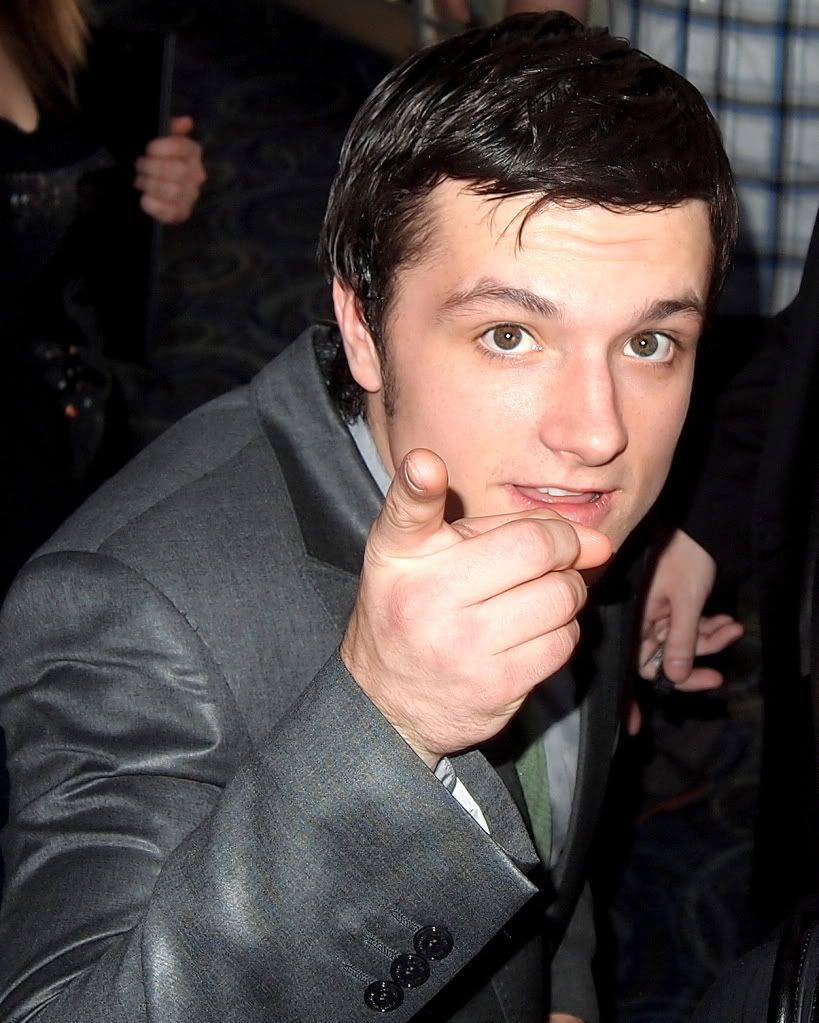 Josh Hutcherson in Toronto - March 2012
So proud of The Hunger Games Star Josh Hutcherson, whom at age 19 became the youngest-ever Recipient of the Vanguard Award at the GLAAD Media Awards, which laud the positive depiction and representation of the Gay, Lesbian and Transgender Community in the Mainstream. The Actor earlier in the year attached his name to the Straight But Not Narrow Campaign, which promotes the visibility and understanding of the LGBT Community. He also starred in 2010 Comedy The Kids Are All Right, which centered around a Lesbian Couple whose lives are turned upside-down with the Arrival of the Biological Father of their Children. Love him.
Other Honourees this year include double Winner Chaz Bono, who was surprised by his Mother Cher on-stage in a big, poofy, Afro Wig. Bono won the Stephen F. Kolzak and Outstanding Documentary Awards - the latter for his Documentary Becoming Chaz.
ABC's Modern Family and Focus Features' Beginners also were named Outstanding TV Series and Wide-Release Film respectively.
(Photo credit: Mr. Will-W.)