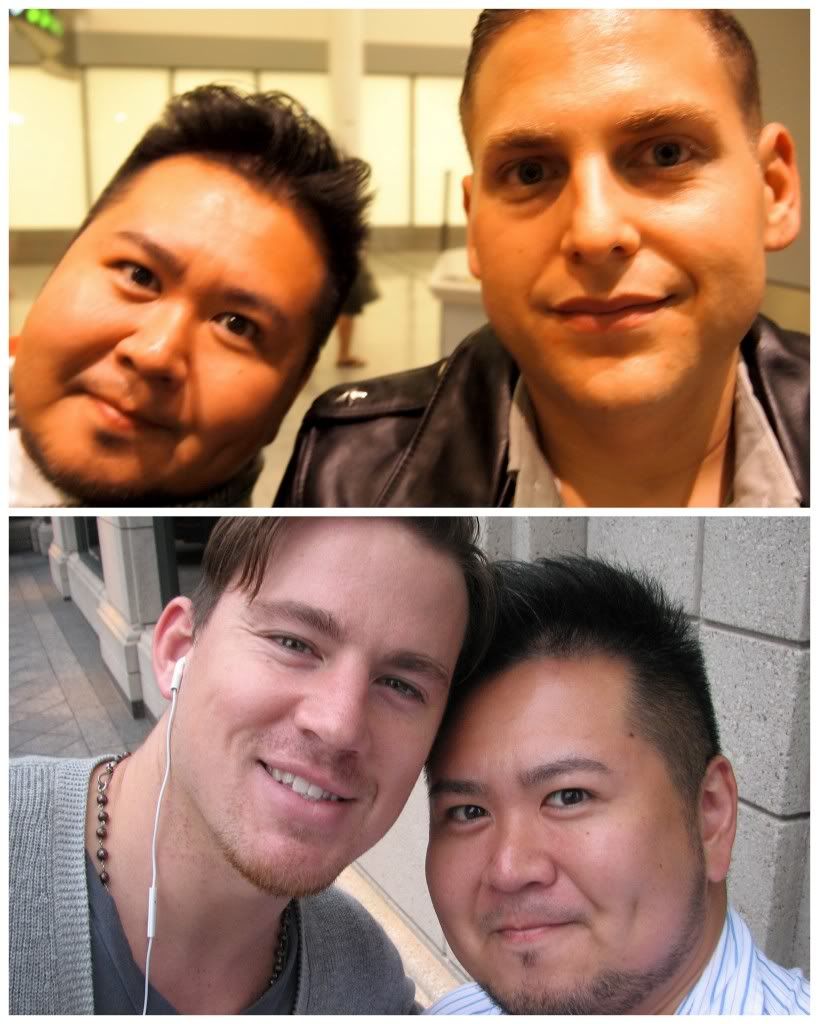 Jonah Hill, Channing Tatum & Mr. Will-W.
Umm, is anyone as shocked as me that
21 Jump Street
is receiving some overwhelmingly positive Reviews? The Action-Comedy sees
Channing Tatum
and
Jonah Hill
as Undercover Cops who return to High School to uncover and bring-down a Drug Ring. Children of the '80s will remember the original
FOX
Series with a little more serious a tone, starring
Johnny Depp
and
Peter Deluis
e.
Entertainment Weekly's Liz Schwarzbaum says, "It jokes about high school but is also a sensitive sociological study of those crucial years".
Chicago Tribune's Michael Phillips raves, "What was the last stupid Hollywood comedy - good-stupid, not stupid-stupid - to offer actual, audible, verifiable big laughs?".
The Associated Press' David Germain praises, "This is not a property requiring respect and devotion to the source material to satisfy longtime fans, so the filmmakers wisely make a 21 Jump Street all their own.".
Variety's Peter Debruge proclaims, "The Helmers make slick use of their new live-action collaborators. Considering that hardly anyone was asking for a 21 Jump Street reboot, they've put their own playful stamp on it.".
Sony Pictures releases 21 Jump Street on March 16, 2012. Will you be seeing 21 Jump Street this weekend?
(Photo credit: Mr. Will-W.)