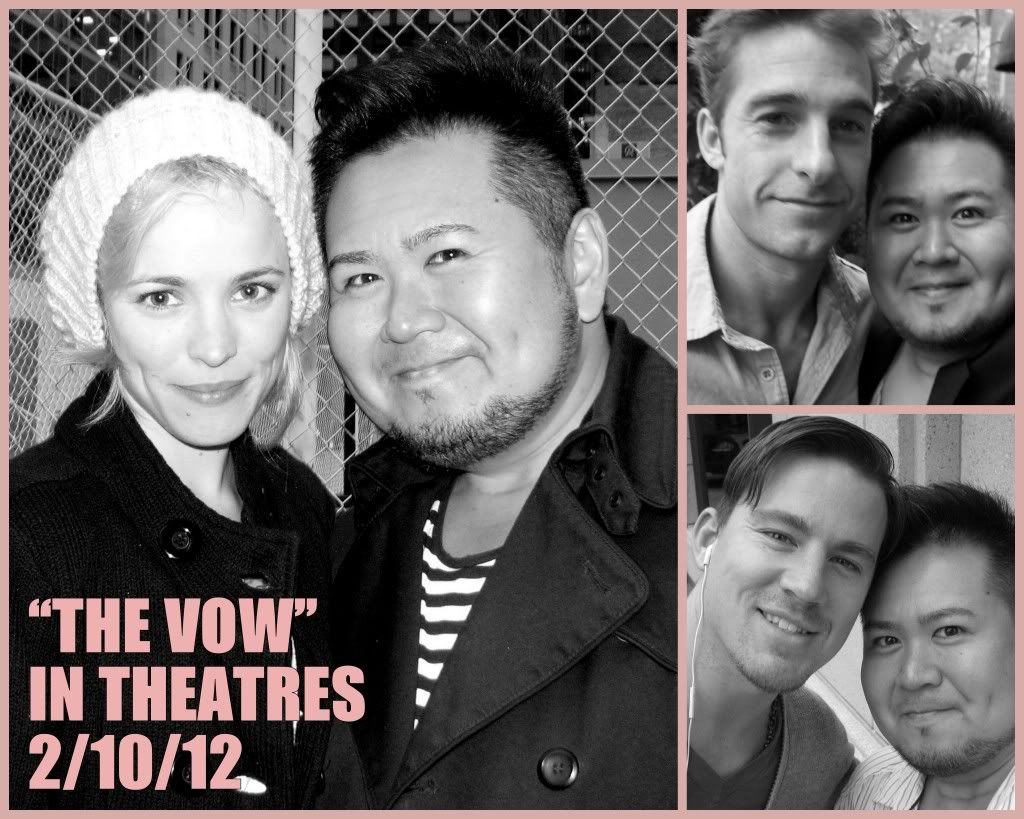 Mr. Will-W. with Rachel McAdams, Scott Speedman & Channing Tatum
With Box Office forecasts expecting it to open upwards of $30 million this Valentine's Weekend in North America for Sony Pictures, Toronto-filmed The Vow likely will be taking top spot at the Box Office in its debut. The Romantic-Drama starring Rachel McAdams, Channing Tatum and Scott Speedman is expected to attract a Female-heavy audience and with that, it is expected there may be a reluctant Boyfriend/Husband or two tagging along, either voluntarily or involuntarily. More the latter.
Will you be going to see it? I definitely will be dragging a few Friends out! Rather excited about it, actually. Any Film which can use
Meatloaf
's
I Would Do Anything for Love
and make a car accident out of it, has already won a major victory in my books
.
Let's watch the Trailer for The Vow again and cry together:

And in case you need a reminder why Moviegoers won't be able to resist
Rachel McAdams
this weekend, watch her superb Audition with
Ryan Gosling
for
The Notebook
below:
(Photo credit: Mr. Will-W. | Video credit: Sony Pictures/New Line Cinema)