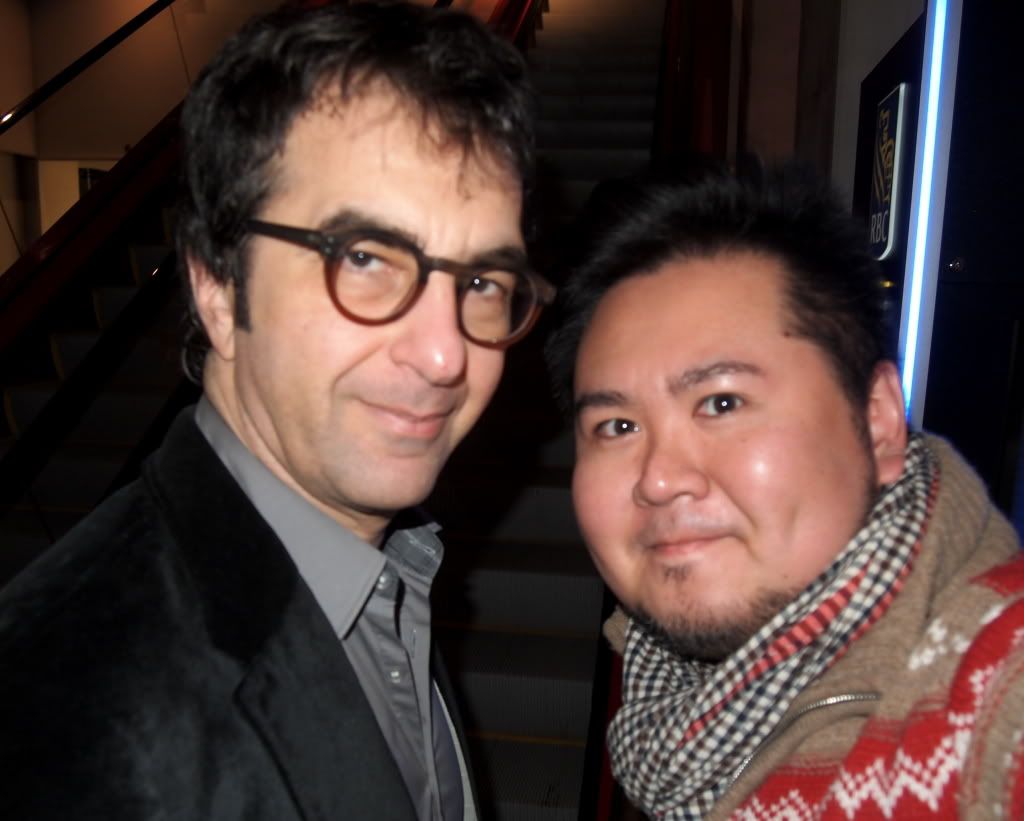 Atom Egoyan & Mr. Will-W.
Toronto's v. own Atom Egoyan needs little introduction. The Academy Award-nominated Director (The Sweet Hereafter) is back home right now working on Martin Crimp's Stage Play, Cruel and Tender. The Canadian Stage production which explores War in the domestic and political spheres, reunites him and his Wife, Actress Arsinée Khanjian once again after they first met 30 years ago working together on his Film Next of Kin.
It was also just announced that
Egoyan
once again will be reuniting this Summer too with
Colin Firth
, who starred in his 2005 Film
Where the Truth Lies
, in an upcoming Drama titled
Devil's Knot. Firth
will be starring alongside another
Academy Award Winner
in
Reese Witherspoon
, with the Film being based upon the true story of three Men -
The West Memphis Three
- who wrongfully were convicted of Murder
.
Looks like a good one!
Egoyan
was at the
TIFF Bell Lightbox
earlier this evening
discussing his 1999 Film,
Felicia's Journey
before an intimate audience
,
stopping for a quick Photo on his way in. Despite his many acclaimed works, my personal guilty pleasure is his 2009 Erotic Thriller,
Chloe
starring
Amanda Seyfried, Liam Neeson
and
Julianne Moore
!
Visit
Canadian Stage's Website
for details on
Cruel and Tender
, as it plays for a limited engagement only at the
Bluma Appel Theatre.
UPDATE (2/13/12): Coincidentally, I rode the Subway home with Egoyan tonight and he confirmed that filming for The Devil's Knot will be taking placing in Louisiana this Summer, with no plans for Toronto unfortunately.
(Photo credit: Mr. Will-W.)