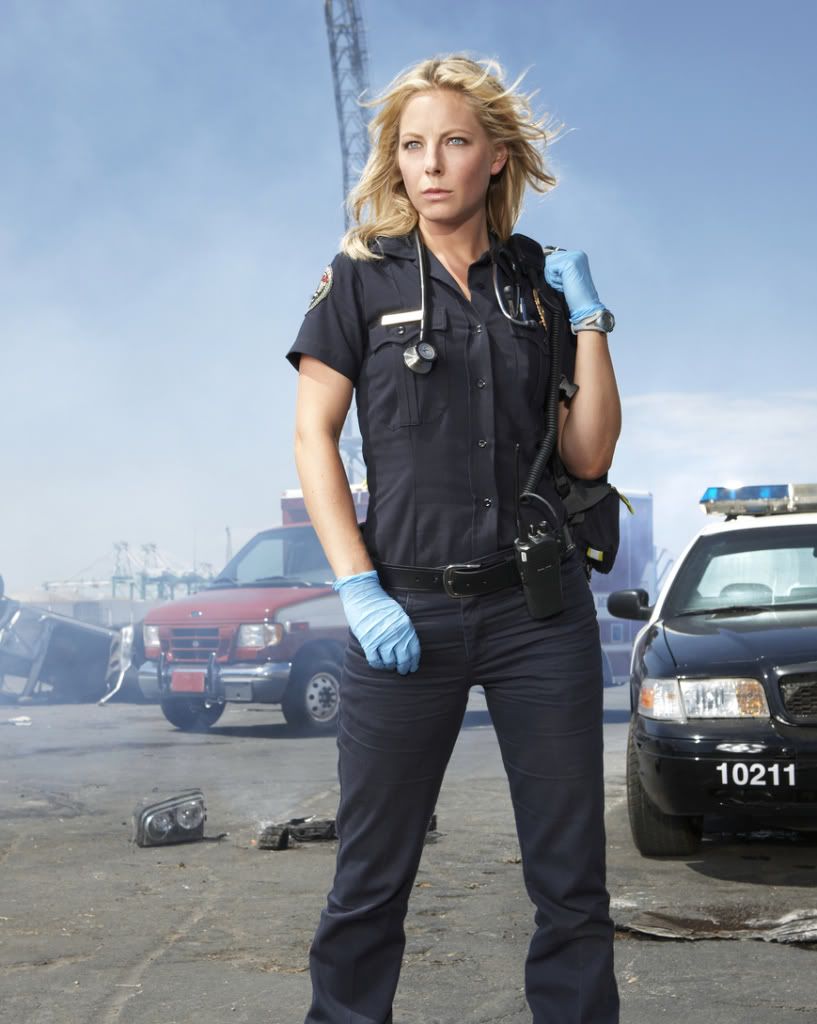 Anastasia Griffith in NBC's Trauma
Things are beginning to pick-up again in Toronto from a Production standpoint with Cast and Crew returning from the Holidays for major titles once again like Pacific Rim, Nikita, Rookie Blue, The Firm and Lost Girl.
In addition to
Stephen Gyllenhaal
's new Pilot
Sworn to Silence
starring
Neve Campbell
beginning here later this month, some other noteworthy Productions also will be surfacing soon too. Toronto's
Jonathan Sobol
made his directorial debut with
A Beginner's Guide to Endings
, managing to attract major Hollywood talent including
Harvey Keitel, J.K. Simmons, Scott Caan
and
Tricia Helfer
. Premiering at
TIFF
2010, that Film is about three Brothers set-out to reverse their wrongs after learning they have only a few days left to live.
Sobo
l's next effort titled
The Black Marks
, is a Heist Comedy which is slated to film mid-January through late February. This one centers around three Men looking to steal one of the World's rarest books. The Principal Cast for
The Black Marks
will include Montreal's
Jay Baruchel, Kurt Russell
and
Matt Dillon
.
Another interesting TV Series to film in Toronto is Copper from BBC America (its first scripted series) and Cineflix, about a young Irish Police Officer at-work in an area of 19th-century New York City, populated by Immigrants. Thus far, British Thespian Anastasia Griffith has been cast as the Wife of the Lead Character and she will be juggling this project with ABC's successful Fairy Tale-Drama Once Upon a Time in which she stars in the dual role of Abigail/Kathryn Nolan. Griffith previously was seen on Damages and Trauma also. Production is expected to take place later this month through May.
Inescapable from Canadian Director Ruba Nadda who brought us 2009's TIFF Favourite Cairo Time, is another to keep on our radars although it is not certain this will film in our City. Locations are still being scouted for this Thriller about a Syrian Ex-Patriate (Alexander Siddig) whose Daughter goes missing in Damascus. For help, he calls upon a former Lover (Marisa Tomei) and also an Embassy Official (Joshua Jackson) who just might have questionable motives. This Title, which could well wind-up getting a TIFF Premiere eventually, has its roots firmly planted here in being funded by Telefilm Canada, the Ontario Media Development Corporation, the Harold Greenberg Fund, Department of Trade and Industry and the National Bank of Canada. Alliance Films will be distributing in Canada.
(Photo credit: NBC)