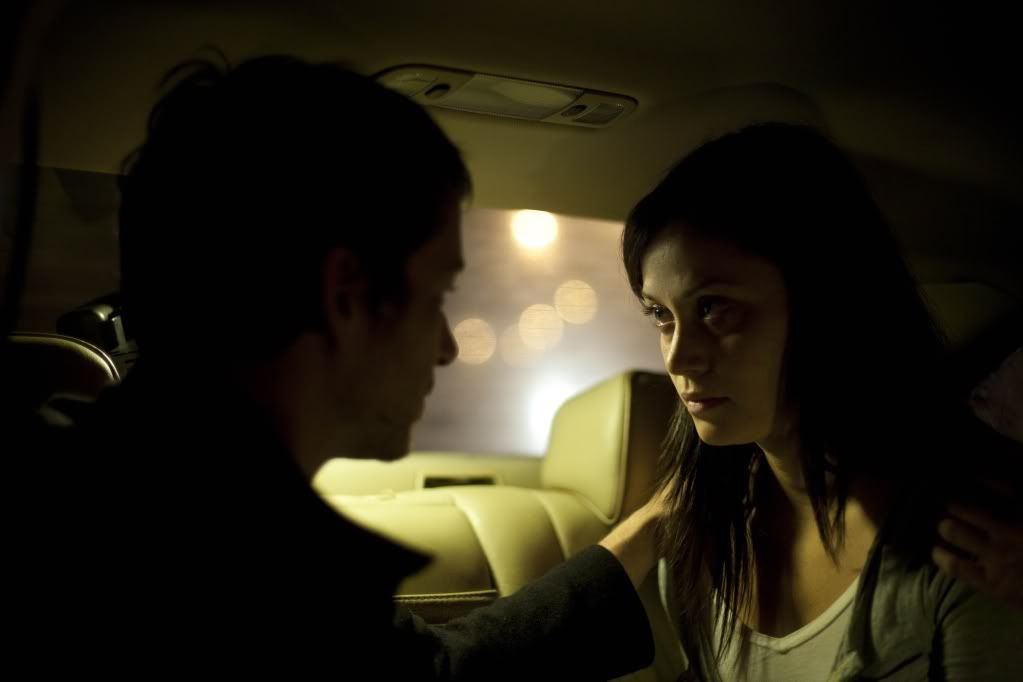 Still from The Devil Inside
Paramount Pictures scores big again this weekend at the Box Office, taking the top spot with low-budget Exorcism Horror, The Devil Inside. The Film with a relatively unknown Cast, takes in $35 million in its debut from 2,285 theatres on a weekend short on new releases. Reviews however haven't been quite as stellar for it, receiving 7% on the Tomatometer at Rotten Tomatoes and an "F" on CinemaScore.
Mission Impossible: Ghost Protocol, also from Paramount Pictures, continues to perform strongly in its fourth week of release with $18 million, a total of $161.9 million domestically, landing just ahead of its biggest nemesis, Sherlock Holmes: Game of Shadows with $13.7 million.
The Girl with the Dragon Tattoo brings in $11.3 million in its third week for Sony Pictures in fourth spot. Thus far, it is earned a decent $76.3 million domestically, edging out DreamWorks' War Horse in fifth spot with $8.5 million in this its third week of release.
Tinker Tailor Soldier Spy edges its way up to eighth spot for Focus Features with $5.8 million in its fifth week of release, now expanding to 809 theatres. Gary Oldman seems to be getting the must buzz for his performance here, possibly his first-ever Oscar nomination.
New Year's Eve rounds out the top ten this week for Warner Bros. with $3.2 million in its fifth week, a total of $52.3 million domestically.