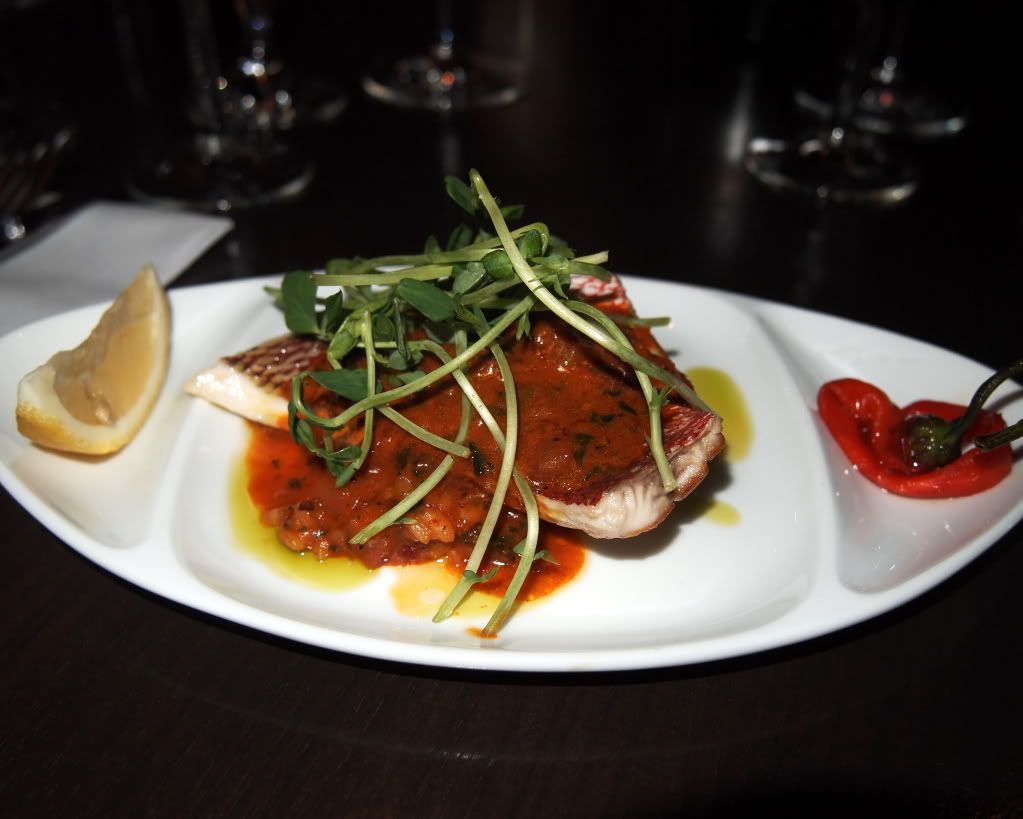 Mideastro's Red Snapper
One of
Yorkville
's hidden gems is tucked away from the manic areas we see in September during the
Toronto International Film Festival,
but that might be changing soon come Summertime when the
Four Seasons Hotel
launches on
Yorkville Avenue
. Directly adjacent from that Hotel is
Mideastro
, an exciting fusion of Middle Eastern and Mediterranean Cuisine brought to us by Entrepreneur
Leon Goldstein
- Israeli by blood, raised South African. The spacious, yet intimate Eatery offers a tantalizing selection by Executive Chef,
Benny Cohen
. Born in Israel to French-Moroccan Parents and trained in Tel Aviv,
Cohen
moved to Canada three years back, joining
Mideastro
at their Vaughan location a year ago.
I was fortunate enough to be invited to a Media Tasting earlier this evening and was wowed by some of the exquisitely complex combinations of flavours, unlike anything I've tasted before. Cohen breathes new life into some familiar dishes like Kufta (Beef and Lamb shaped into Cigar-shaped Cylinders), Grilled Calamari, Beef Carpaccio or simply Red Snapper with inspired spices, herbs, sauces and reductions which make them taste brand new.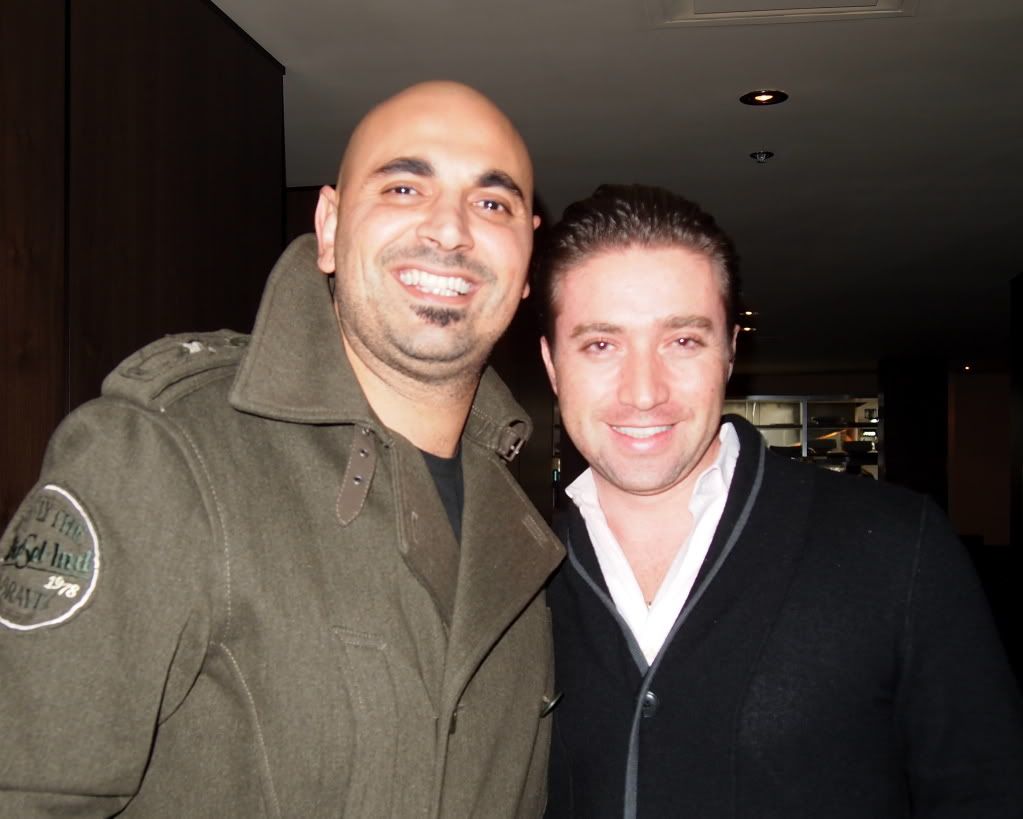 Benny Cohen & Leon Goldstein
Among my favourites on the Menu
are
Lahma Ba'ajin
(Flatbread topped with Ground Lamb, Chickpeas and Tomatoes with Sheep Yoghurt
Tahina
Sauce); a hearty
Moroccan Lamb Soup
(Tomato-based);
Lamb & Beef Grilled Kufta
(sitting in a Tomato and Eggplant Stew and topped with a thin
Focaccia
); the delightful meaty
Red Snapper
(on an
Arisa
/Sundried Pepper
Risotto
bed); and of course, the impeccable
Black Truffle Carpaccio
(Arugula rolled in 12-week aged
Wagyu
Beef,
Parmigiano Reggiano
, Balsamic Vinegar and Black Truffle Oil on a layer of Pomegranate Honey Reduction).
The deliciousness doesn't just stop at Main Courses. Desserts equally are exciting, including a must-try Nutella Parfait (frozen Nutella Cream complete with Caramelized Bananas, Pecan Brittle and a Tuile Cookie).
Mideastro
is located at
27 Yorkville Avenue
, just west of
Yonge Street
. Visit their Website
here
. A Brunch Selection is slated for February and Vegetarian options are available.