Sammi Cheng in Toronto - November 2011
Having sold over 25 million albums worldwide, Sammi Cheng is one of Asia's biggest Megastars and now she's in Toronto for a sold-out show north of the City at Casino Rama on Wednesday night. Cheng also is an accomplished Actress having appeared at TIFF 2005 with acclaimed Drama Everlasting Regret and she also starred in Infernal Affairs, which Martin Scorcese adapted into his 2006 Academy Award-winning The Departed (starring Leonardo DiCaprio, Matt Damon and Mark Wahlberg).
Cheng
is a self-professed
Adele
Addict, constantly singing her praises on her
Facebook Page.
Despite fighting a Cold, she toughed her way through a Las Vegas Show this weekend before heading to Toronto this evening.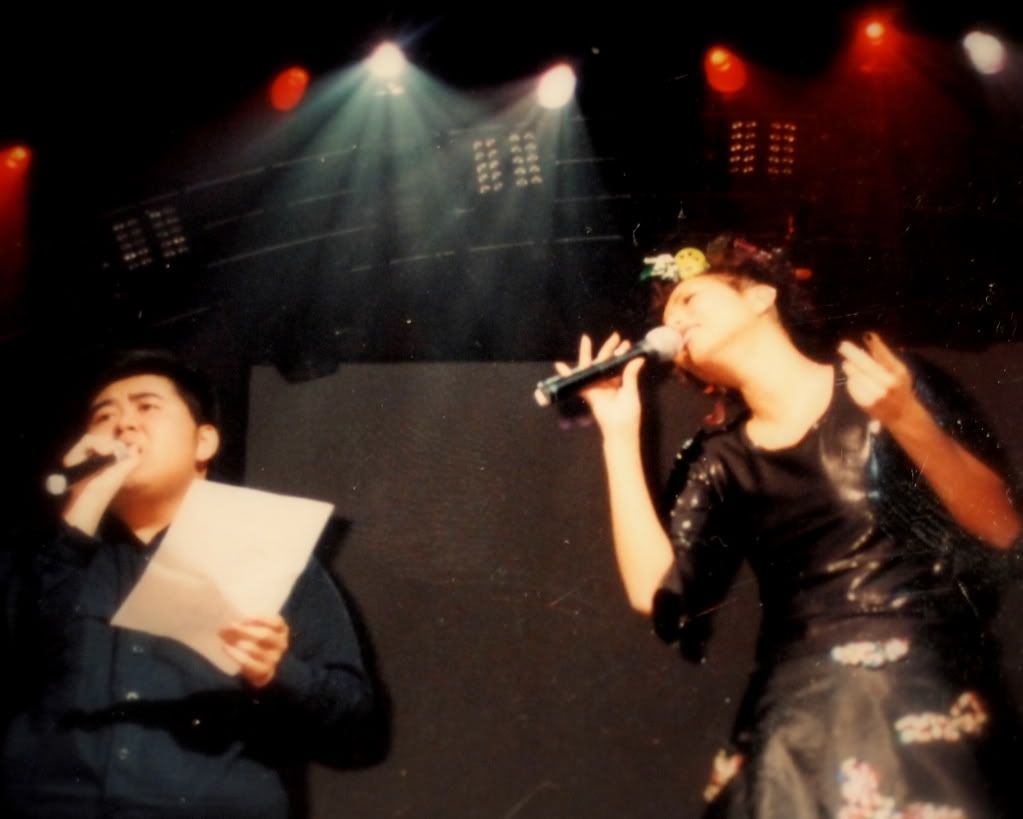 Mr. Will-W. & Sammi Cheng
Back in 1997, I was lucky enough to be invited by Cheng to sing on-stage with her at Massey Hall on her Sammi X Live '96 Tour. Playfully bantering back-and-forth, we had the Audience in stitches and I'll never forget that moment for as long as I live.
I spotted Cheng arriving in Toronto with her Handlers from Show Sponsor Tai Pan Tours in-waiting, aggressively shoving and pushing me despite Cheng's insistence in stopping to sign Autographs for Fans. Understandably the few Fans who waited for her were excited, seldom getting a chance to see her in these parts. At one point even I got screamed at unnecessarily. Alas, I was the only one to get a CD signed, before they ushered her off into an Elevator. I really worked for this.
And because the Holidays are coming-up, enjoy Cheng's performance of Last Christmas (ft. Hanjin):
(Photo credit: Mr. Will-W.)