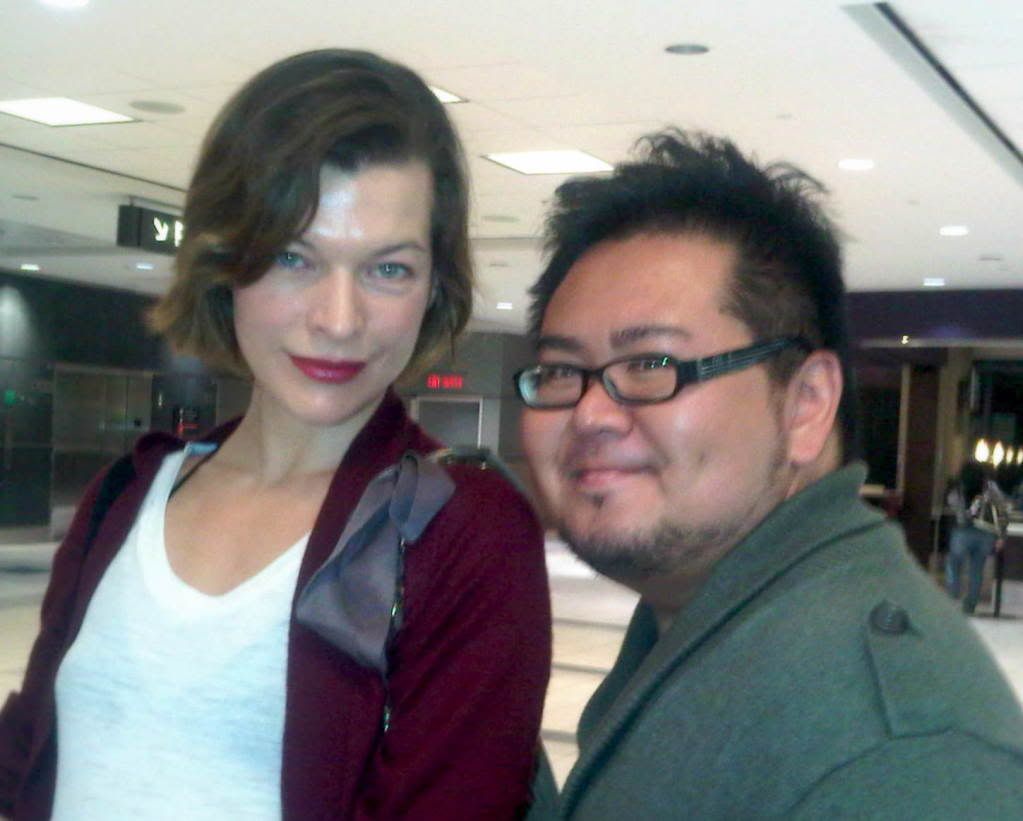 Milla Jovovich & Mr. Will-W.
Fresh-faced after a flight across the Atlantic, Milla Jovovich is now back in Toronto and ready to begin filming the fifth installment of the popular Resident Evil series next week, reprising her role as Alice.
The versatile Actress spent the past few days in London promoting her Husband Paul W.S. Anderson's latest film, The Three Musketeers which boasts an All-star Cast including herself, Oscar Winner Christoph Waltz, Orlando Bloom, Mads Mikkelsen, Juno Temple and Percy Jackson star Logan Lerman.
Holding a Carry-on from Harrods, Jovovich was kind enough to pose for a Photo after a long flight, arriving without her Husband today. Prior to her London visit, she had been training aggressively in Toronto for the upcoming project for the past few weeks. Her Cast mates for Resident Evil: Retribution are said to include Michelle Rodriguez, Wentworth Miller, Ali Larter and Kevin Durand.
In addition to
The Three Musketeers
, which hits theatres on
October 21, 2011
,
Jovovich
also can be seen in the well-reviewed
Dirty Girl
- in which she stars alongside
Temple
again - in theatres
October 7, 2011
. Both will be released by
Alliance Films
in Canada. "Like"
Alliance Films on Facebook
to see Trailers for both Films.