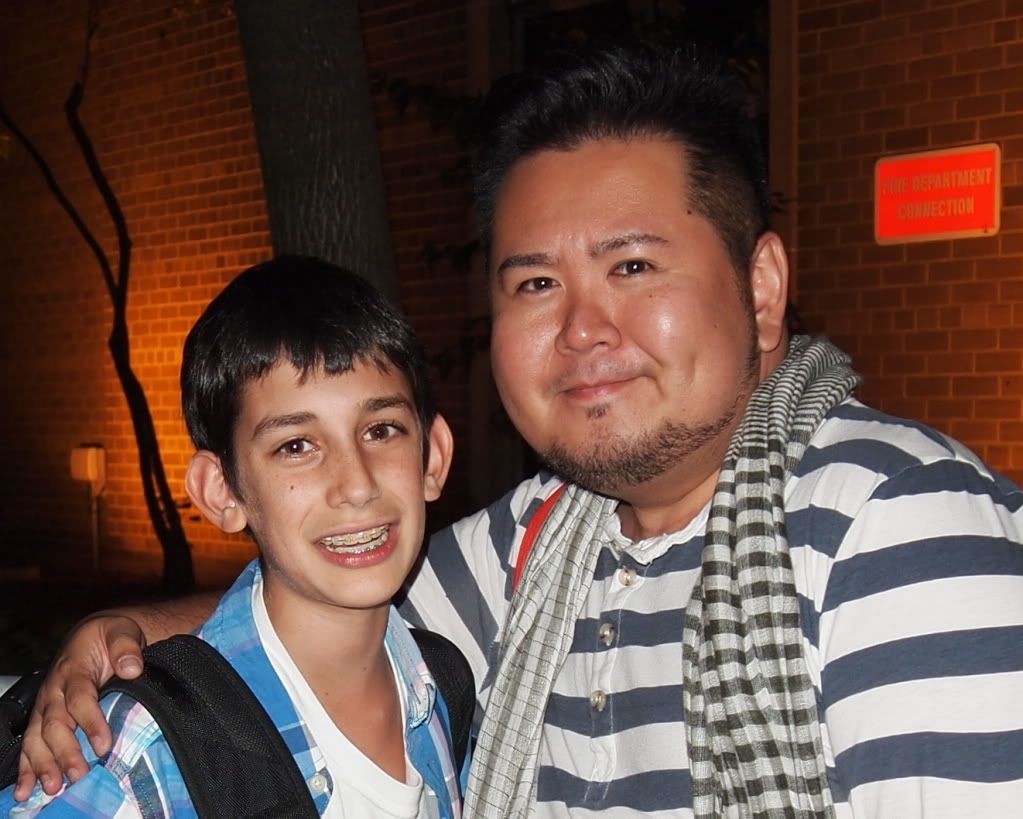 @Bobblezcharlez & Mr. Will-W.
I want you all to meet @Bobblecharlez who after seeing the Premiere of Friends with Kids at Ryerson Theatre tonight had his Big Sister Rebecca flag me down and come over to take a Photo with him. This Young Man told me how much he loves visiting my Blog and I was so touched by his genuine support!
You are so terribly bright @Bobblezcharlez and I appreciate so much that you took the time to tell me so many nice things! You and your Sister Rebecca are amaze.
Over the past couple days, I've been meeting people celebrating TIFF who have taken the time to just tap my shoulder and say something nice about how Mr. Will-W.:Pop Maven has in some way made a difference to them and I want you to know how much this means to me. So thank you all for being there. I do this all for you, Guys and will continue to make you proud.
Happy Reading, Mavenati!
xW