Keira Knightley in Toronto - September 2011
The Premiere for David Cronenberg's latest work A Dangerous Method was held last night at Roy Thomson Hall, but earlier in the day the Press Conference for the Psychological Drama was held. Unfortunately though, one of its biggest stars Michael Fassbender was missing-in-action although hopefully that will change soon. Regardless, the Film continues to garner an alarming amount of praise and I'd say at this point it's a front-runner in the race for Best Picture at the Oscars.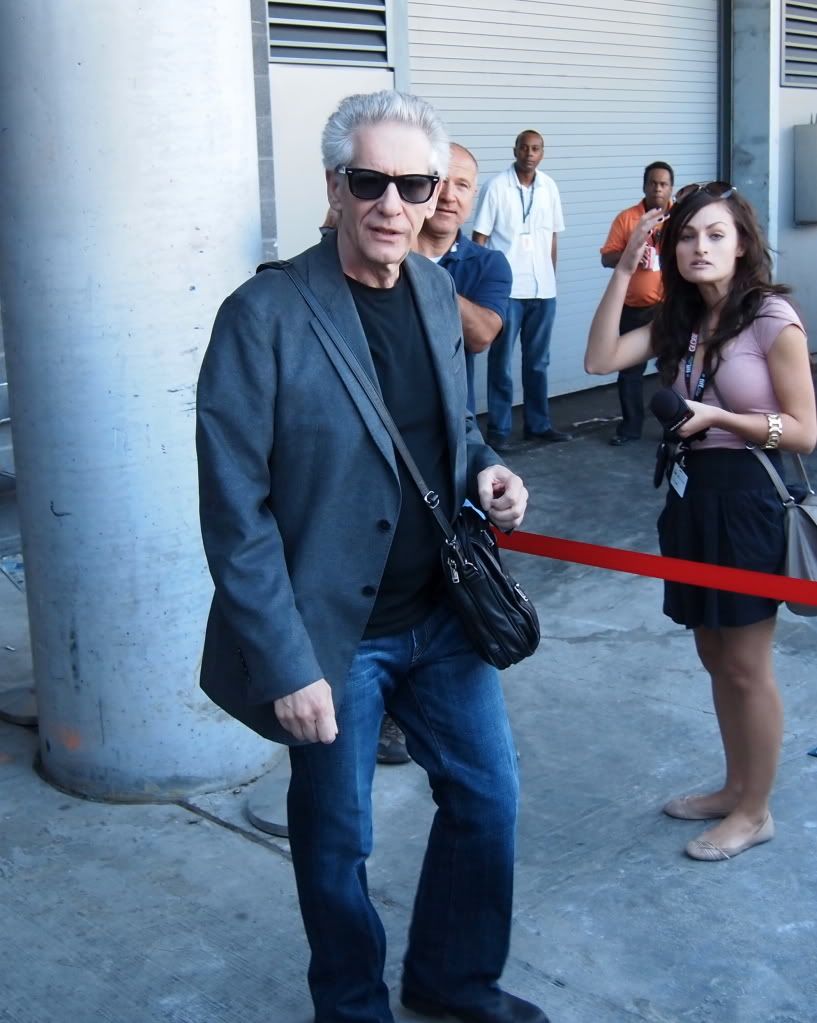 Keira Knightley
plays
Sabina
, who is caught in a torrid affair with her Psychologist
Carl Jung
(
Fassbender
), and she is getting a lot of buzz for the her intense performance in the Film. When I saw
Knightley
leaving her Press Conference yesterday unfortunately she had been in a rush and had to tell her Fans she wouldn't be able to stop, as was the case with a normally Fan-loving
Viggo Mortensen
who plays
Sigmund Freud
in
A Dangerous Method
.
Director
David Cronenberg
- the Pride of Toronto - however, was more than accommodating being a bit more generous with Fans, as was fellow Torontonian
Sarah Gadon
, who also will be appearing in his next Film
Cosmopolis
alongside
Robert Pattinson
. Jokingly,
Gadon
told Fans "I wish you'd find another Photo of me", commenting on having to
sign this same Photo
she often gets asked to sign.
(Photo credit: Mr. Will-W.)