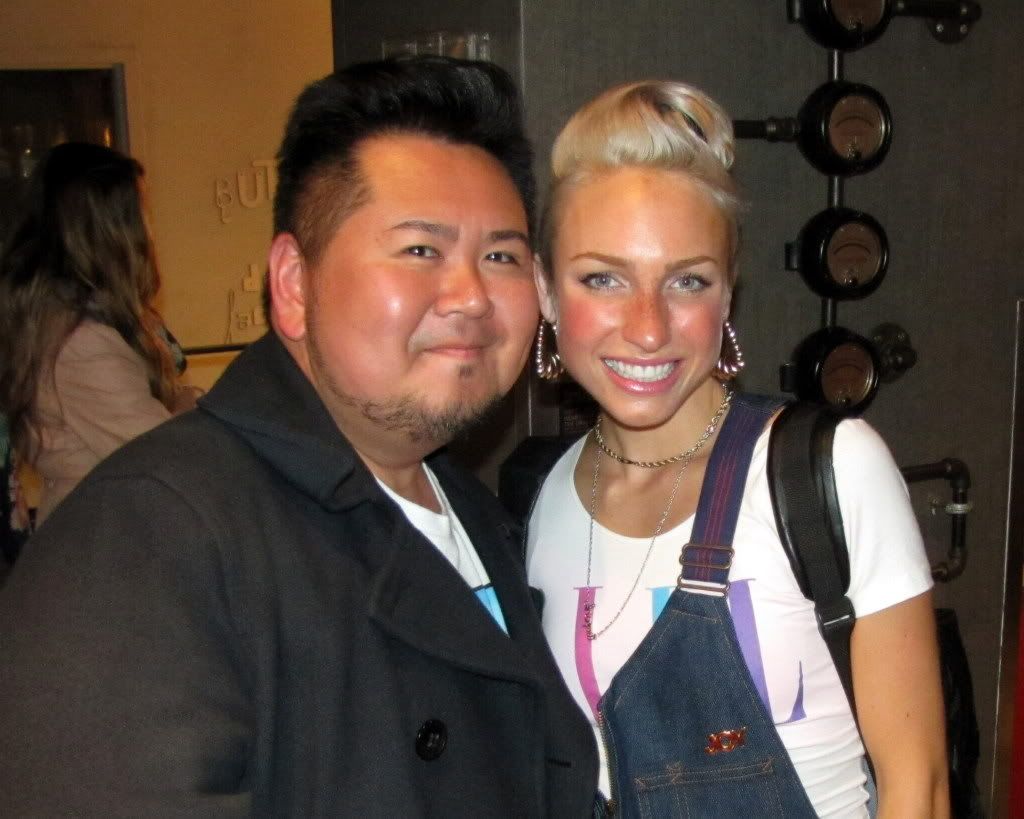 Mr. Will-W. & KAY
You've probably already heard her Track
My Name is KAY
on heavy rotation already on
Top 40
Radio, but
KAY
wants you to know this is just an
Intro
. The adorable Pop Entertainer who hails from Nova Scotia originally, but is now based both out of Los Angeles and Vancouver, finally has arrived in Toronto to gear-up for what will be a massive 2012. The
Interscope/Universal Music
Artist has been in and around the Greater Toronto Area doing a series of Club gigs this past week and will continue into next week.
Getting a chance to hang out last night at her Drake Hotel show was an absolute pleasure and it was clear that by the end of the night that her infectious energy and soulful vocals had won over quite a few new Queen St. West Hipsters as Fans. And that's by no means an easy feat.
KAY, Friends & Dan
KAY has already finished recording her debut Disc, which is now in the Mixing stages and due tentatively next Spring. She has been working closely with Hitmaker Ryan Tedder (OneRepublic, Adele, Kelly Clarkson, Beyoncé) on what looks to be a v. promising beginning. Lots of solid Dance Pop, a cut from the same fabric as Sweden's Robyn with a commercial sensibility.
I got a chance also to meet her charming Boyfriend Dan from Vancouver who is in Textile Distribution and he of course is as proud and supportive of his talented Girlfriend, spending as much time together as possible before heading back home soon. KAY's devoted Manager Chris even spent his own Birthday overseeing the bubbly young Lady's day as a true display of his belief in her.
KAY
was even sweet enough to gift me with a ring of hers which was immensely sweet, telling me she'll never forget me and even
Tweeted out her love
to me and one member of the
Mavenati,
Michelle
!
Sweetheart.
She signed a few items for me to give away here, but I'll be timing that closer to the release of her Album.
In the meantime, check out
KAY
's
Facebook Page
here
and remember to "like" it.
(
Photo credit
:
Mr. Will-W
.)