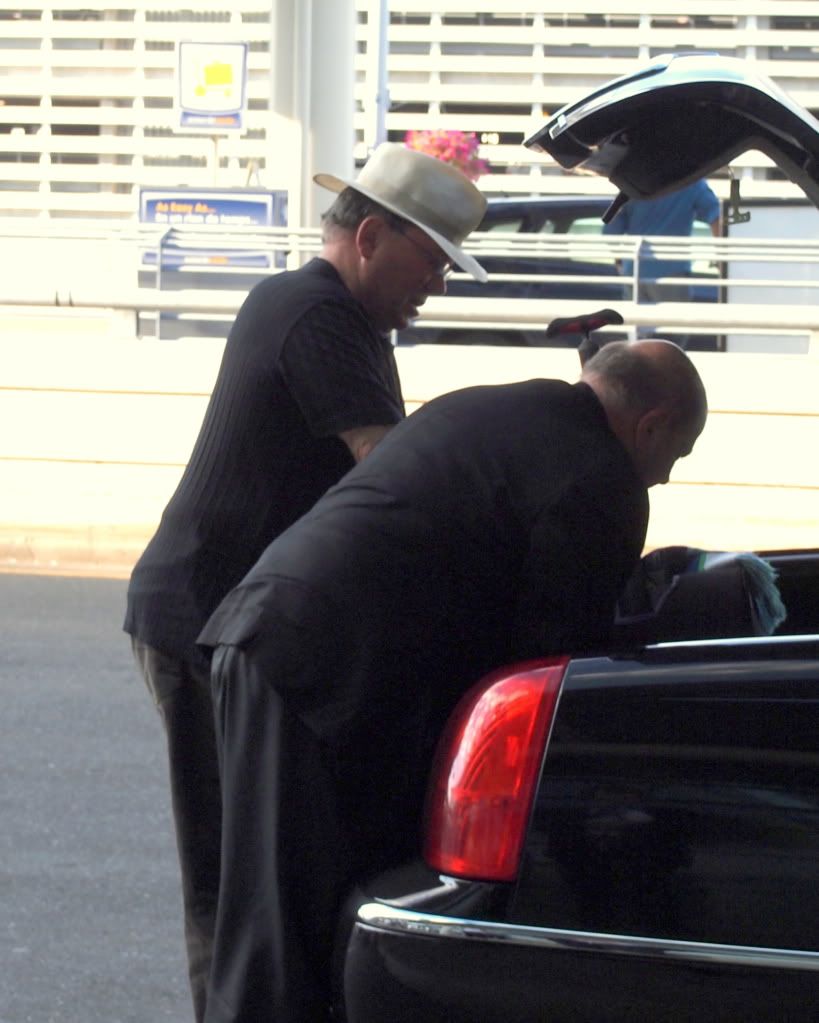 William Shatner in Toronto - August 2011
The legendary William Shatner flew into Toronto last night for one-day only appearance at Fan Expo Canada 2011. The Actor, known best for his work in Star Trek as Captain James T. Kirk and more recently the Sitcom, $#*! My Dad Says. Shatner was charging $80 for the choice of either a Photo Op or an Autograph today at the Metro Toronto Convention Centre. The Actor made a low-key entrance into the Airport from his Town Car, going unnoticed by many.
In addition to being seen on $#*! My Dad Says, Shatner divides his time also in Kentucky where he breeds Quarterhorses and Saddlebreds.
(Photo credit: Mr. Will-W.)