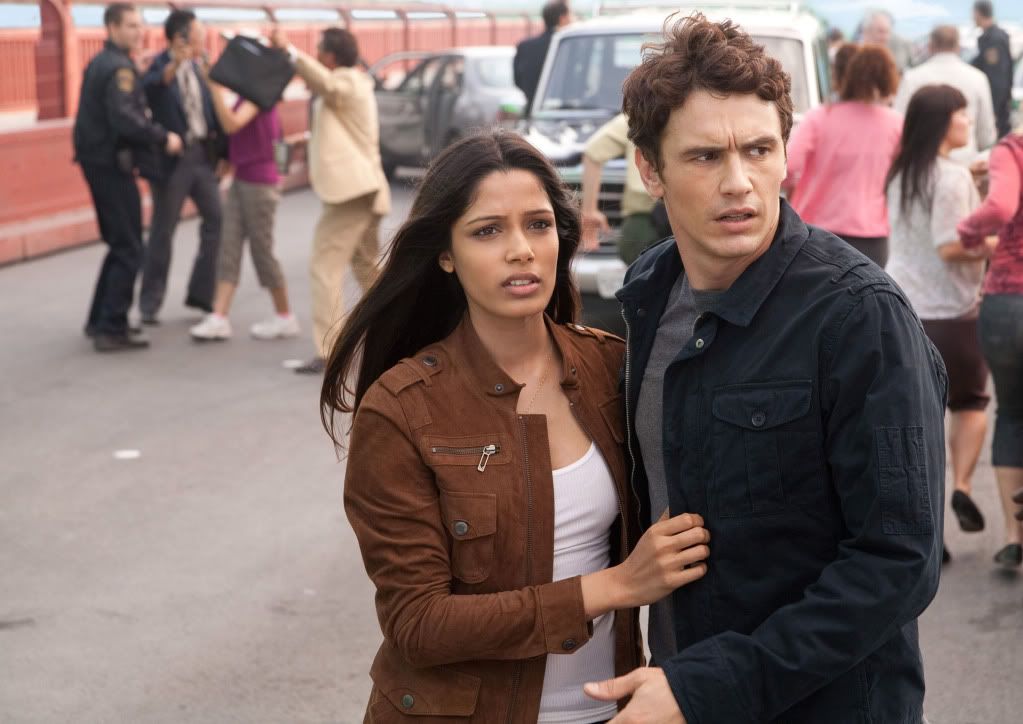 Still from Rise of the Planet of the Apes
Rise of the Planet of the Apes is an easy Winner at the Box Office this weekend, taking in $54 million in its debut for 20th Century Fox. Reviews also have been strong for the Film starring James Franco and Freida Pinto with an 81% rating on the Tomatometer at Rotten Tomatoes; it was made for $90 million and likely will earn this back soon.
The Smurfs 3-D is second in its second week with $21 million for Sony Pictures, edging out last week's champion Cowboys and Aliens, which brought in $15.7 million this weekend.
In fourth spot in a soft opening is Comedy The Change-Up starring Jason Bateman and Ryan Reynolds with $13.5 million, landing just ahead of Captain America: The First Avenger which in its third week earns $13 million - a total domestic gross of $143 million.
Crazy, Stupid, Love. slips to sixth spot for Warner Bros. with $12 million. It has yet to earn back its $50 million budget with a tally of $41.6 in North America, but also it hasn't opened overseas yet also.
Rounding out the Top Ten is Transformers: Dark of the Moon with $3.0 million in its sixth week. To-date it has earned a staggering $344.5 million.