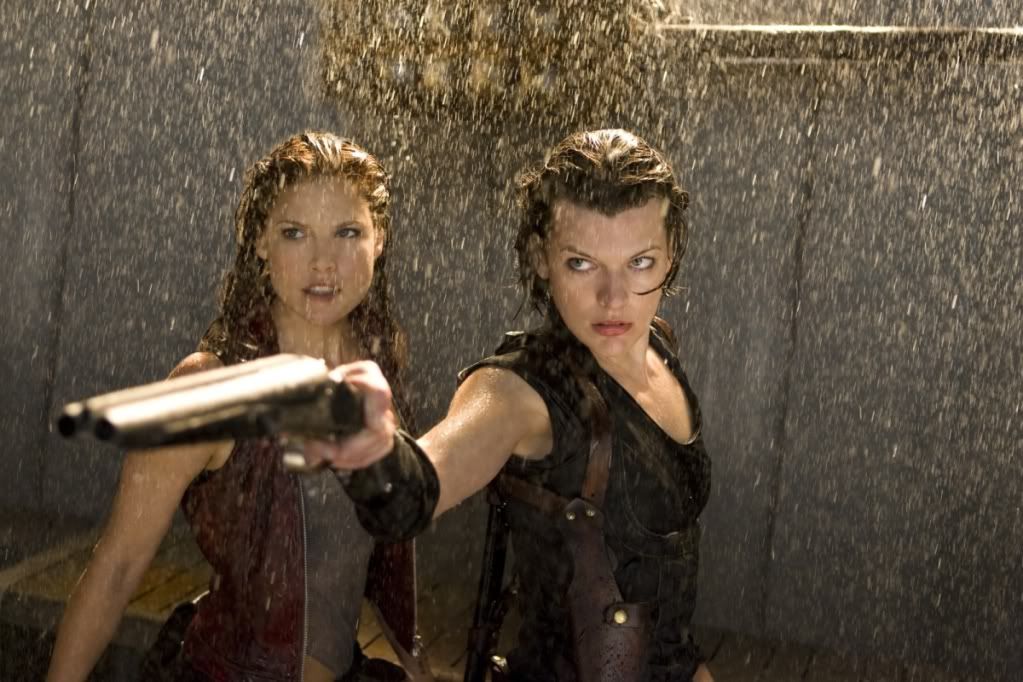 Ali Larter & Milla Jovovich in Resident Evil
They're back! Resident Evil stars Milla Jovovich, Ali Larter and Sienna Guillory are rumoured to be coming back to Toronto for the upcoming fifth installment of largely successful franchise Resident Evil, which has grossed $674 million worldwide to-date. Production is said to begin sometime this month on Resident Evil: Retribution, although this is still to be confirmed. As some of you may recall, filming on three of the four prior films had at some point taken place in the City.
Sony Pictures already has slotted a September 14, 2012 release date for the Film, so Production and Post-Production likely will be fast and furious! More details to come on this... (Thanks Jason!)

Jovovich also can be seen in The Three Musketeers alongside Mads Mikkelsen, Juno Temple, Orlando Bloom, Til Schweiger and Christoph Waltz. Alliance Films will be releasing in Canada on October 14, 2011.
(Photo credit: Sony Pictures)