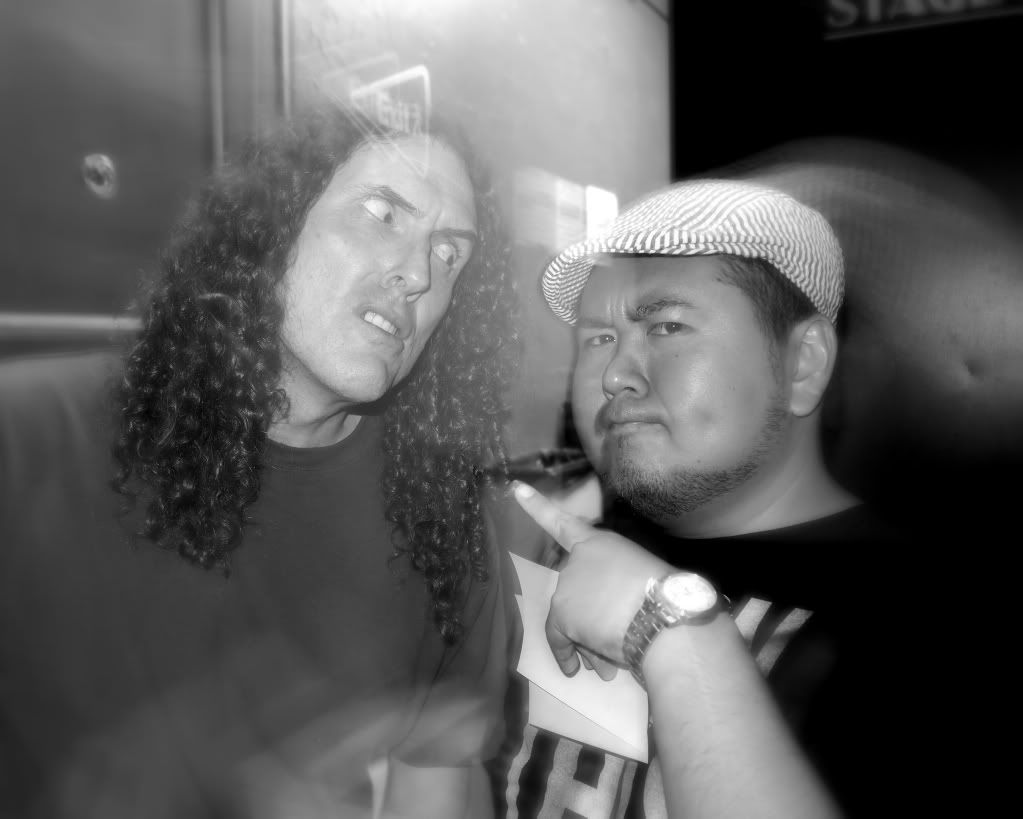 Weird Al Yankovic & Mr. Will-W.
Wish come true! Often underrated, sometimes celebrated, Weird Al Yankovic is a personal Hero of mine and I was lucky enough to get the opportunity to meet him in-person finally after his Massey Hall show tonight. The Parodist known best for his Remakes of hit songs, has won three Grammy Awards and sold over 12 million albums. You know you've made it if Weird Al has parodied you.
Bringing his
Alpocalypse
Tour to Toronto for two back-to-back shows in one day,
Weird Al
chose
Massey Hall
as the venue of choice to record his upcoming DVD. His latest album of the same title was released late June, reaching number nine on the
U.S. Billboard Hot 200
Album Chart - an impressive feat considering he's been in the business since 1976. The Disc features parodies of
Lady Gaga
's
Born this Way (Perform this Way)
,
Taylor Swift
's
You Belong With Me (TMZ)
and
Miley Cyrus
'
Party in the USA (Party in the CIA)
.
Despite a really long day which had him stationed at the venue all day with Starbucks delivered to him, Weird Al had his Handler line up his Fans devoting face time to each and every one who wished to meet him - a spectacular showing of generosity of kindness often not seen from Artists. Having followed his career since I was 7 years-old, I had told the Comedic Genius what a great honour finally it was to meet him and despite hearing this all the time surely, he told me "I know, but I appreciate it still!".
Watch the video for Weird Al's Perform this Way below:
(Photo credit: Mr. Will-W./Audio content: Volcano Entertainment)