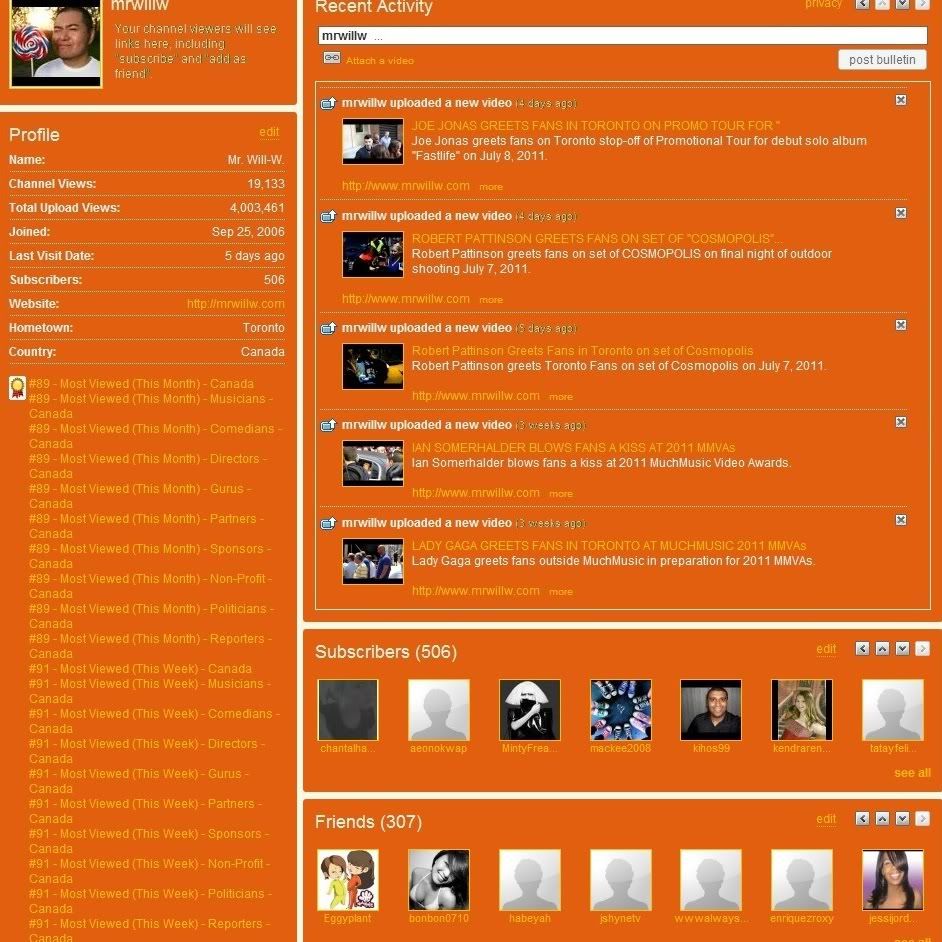 Mr. Will-W.:Pop Maven on YouTube reaches 4 million views
Just taking a moment to say a quick "thank you" to all of you who helped
Mr. Will-W.:Pop Maven on YouTube
reach 4 million views! In addition to this awesome milestone, the Channel appears on 20
Most Viewed
lists in Canada currently also.
Above this,
Klout
, a measure of overall online influence lists
Mr. Will-W
. as a
Pundit
, which is defined as someone who doesn't just "share the news, he/she creates the news.".
Small victories, but I wouldn't be able to do it without you. So thank you.
xW