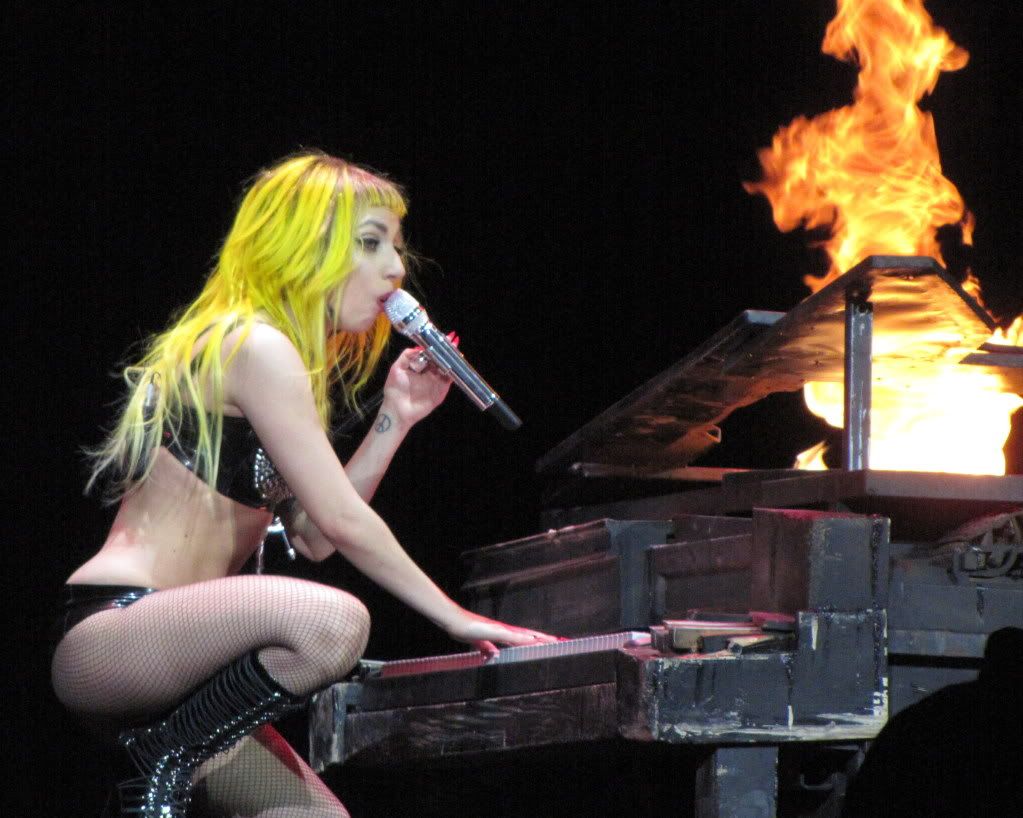 Lady Gaga in Toronto - March 2011
Despite there being rumours spreading on Twitter that Lady Gaga had cancelled her Mexican shows, these turned out alas to be false.
Lady Gaga rewarded her ecstatic Mexican Fans in Guadalajara with a piping hot rendition of the never-heard Americano from upcoming sophomore Disc Born this Way, due in just 18 days! Before stepping on stage she Tweeted, "Can hear 30,000 Monsters slamming the stadium floor in Guadalajara. It sounds pop revolution, fists pounding furiously. Have a big surprise.".
Although this version uploaded by a Fan, is mostly played on the Piano with her Band joining-in fully for some Flamenco fanfare late, the theatrical number looks to be a highlight on the Album. She sings to her Latin Lover (is it Alejandro??), "If you love me/We can marry on the West Coast/On a Wednesday/En el verano o en Agosto (in the summer or in August).". She's a Storyteller.
Watch the Video below:
What do you think of Gaga's Americano? Hot? Tepid?

(Photo credit: Mr. Will-W./Audio content: Universal Music)