Zach Braff
Although it almost didn't happen, the charming and talented
Zach Braff
didn't let an expired Passport get in the way of his love for Toronto Fans. After spending an afternoon in New York City sorting through technicalities,
Braff
was pleased to
Tweet
yesterday afternoon that he had arrived in the City. "
Canada, I am so deep inside you right now", he Tweeted after making it across the Border.
The Actor/Screenwriter/Director known best for 2004's critically acclaimed
Garden State
and his work on popular Series
Scrubs
, actually has filmed two Movies in Canada in his career including
The Last Kiss
(2006) and more recently,
High Cost of Living
(2010) which he is here to promote. The Drama from Montreal-based Screenwriter/Director is the first Feature from
Deborah Chow
, having premiered last September at the
Toronto International Film Festival
in a small
Scotiabank Theatre
Screening, which
Braff
attended also. It had the distinction of being named one of
TIFF Canada's Top Ten,
honouring the best in Canadian Film.
High Cost of Living
received a proper Red Carpet treatment this evening at the
TIFF Bell Lightbox
and in attendance along with
Braff
were his Co-stars
Isabelle Blais
and
Aimee Lee.
All were present beforehand for Interviews and afterward for a
Q&A
.

Practically inseparable from his Android Phone, Braff could be seen typing away after arriving on the Red Carpet, until finally he turned around to notice a few Fans including myself trying to get his attention. He was absolutely lovely posing for Photos with Fans - all smiles as you can see. He even personalized my Invite with a Smiley Face! Mentioning to him that his Tweets were rather intense yesterday, he chuckled back at me, "I made it in!". I added, "Yes, you made it so deep inside!", which drew some more laughter from him. Although my Photo didn't turn out the first time, he said "Now, that's not right!", offering to pose for another.

High Cost of Living centers around a pregnant Woman Nathalie (Blais) who loses her Baby in Hit-and-Run accident. Grief-stricken, she finds comfort in a Drug Dealer named Henry (Braff), falling in love with him. She realizes only after that he actually is the Man who hit her.
Male and Female Fans alike were enamored with the Film post-Screening, taking their love to
Twitter:
@OperationNice Tweeted, "Those who shouldn't see it: pregnant ladies. Those who should: everyone else.".
@ChefMassimo Tweeted, "High Cost of Living was great, very dark, full of emotions and interesting, worth watching.".
@Thoughtsfull Tweeted, "It's very good. Intense. Moving.".
@LeoraHeilbronn Tweeted, "It's so refreshing to see such an excellent and well acted film. I highly recommend High Cost of Living to any and everyone!".
V. well then! A Montreal Premiere will be taking place tomorrow.
Now how about a couple more Photos for good measure?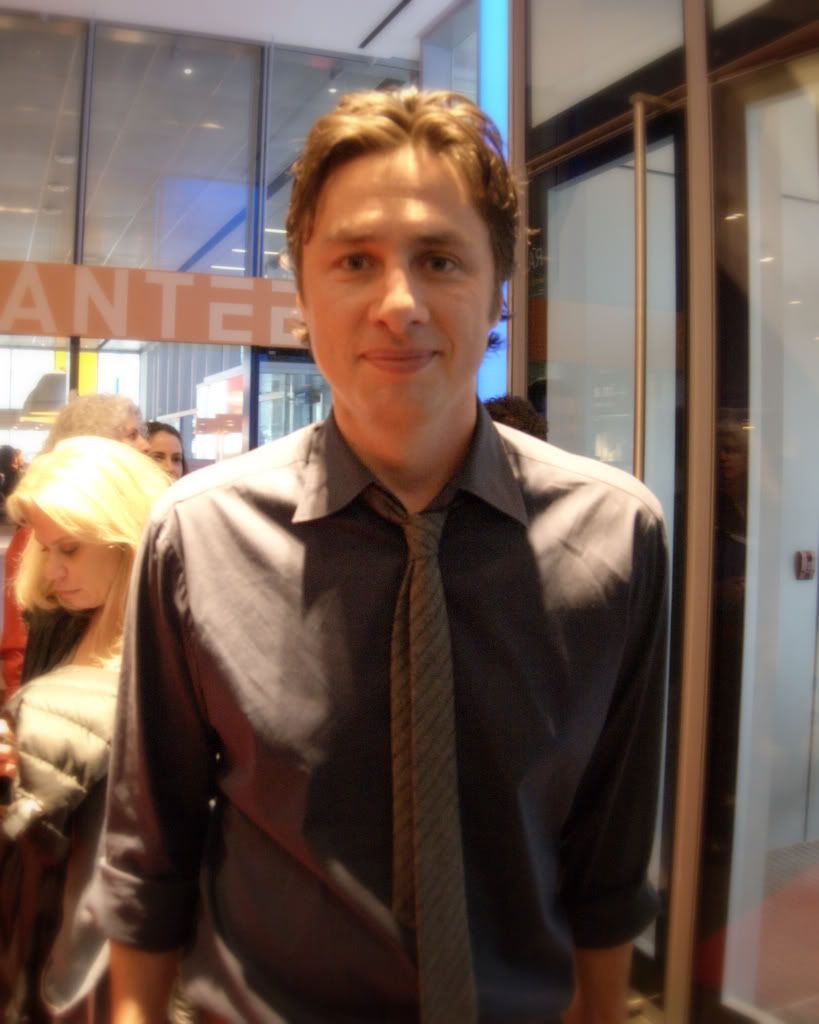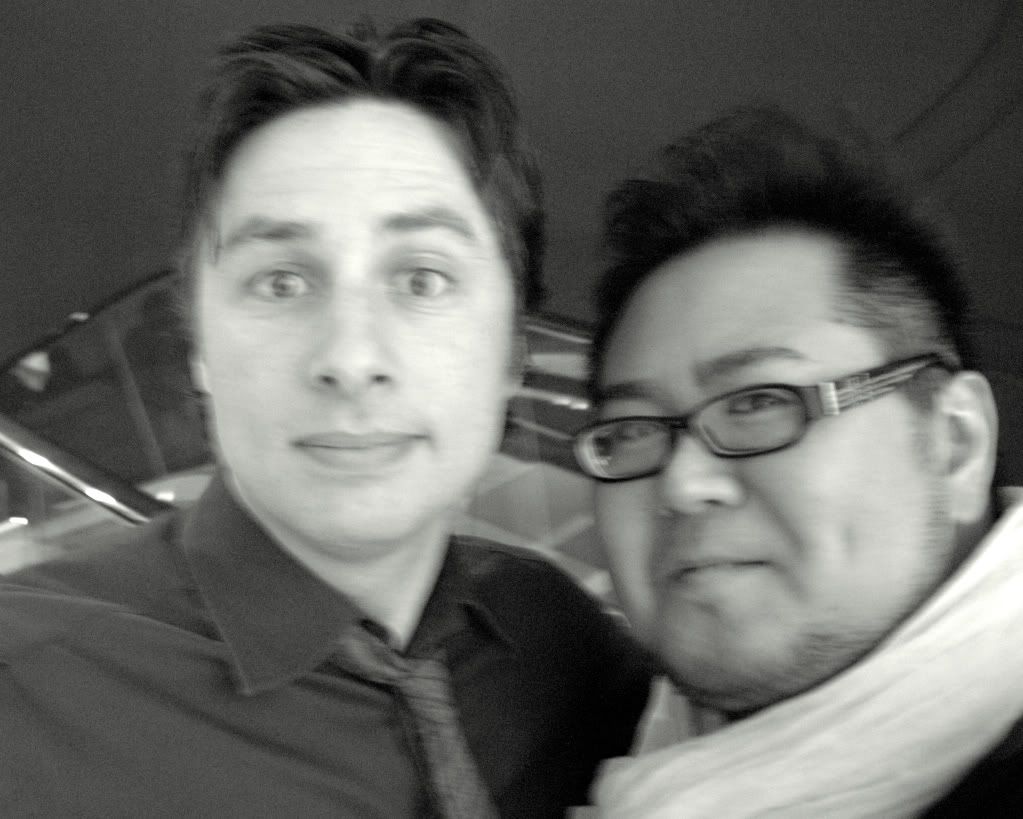 (Photo credit: Mr. Will-W.)