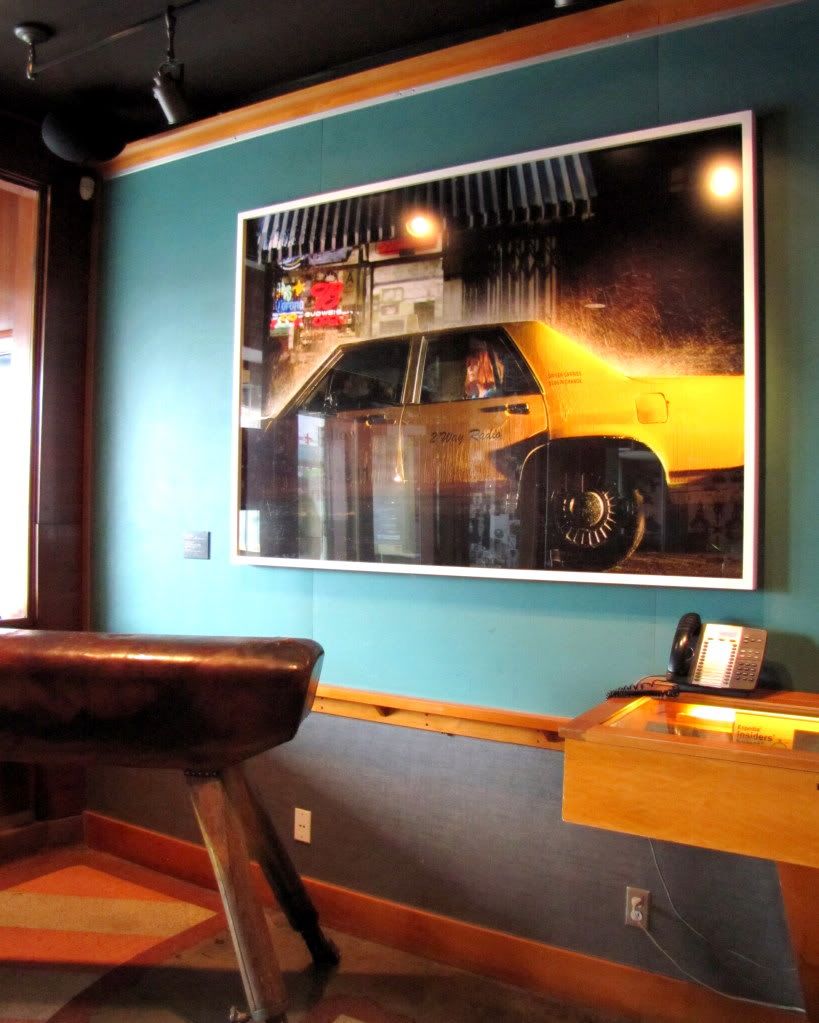 The Drake Hotel's I'm Not Here Exhibit
The Drake Hotel is sure to have something exciting always for the Scotiabank CONTACT Photography Festival. In-store this year is an Exhibit titled I'm Not Here featuring the work of Alex Prager, Robyn Cumming, Geoffrey Pugen, Daniel Gordon and Sara Cwynar.
I'm Not Here showcases the Art of Portraiture, focusing on Nuance and Environment rather than drawing focus to the actual Subject of the Photo. These Pieces perhaps were my favourite as a Fan of Colour and things of an Abstract nature. Gordon's Purple Bust also was memorable, constructing a Face out of magazine Cut-outs.
Prager, whose work is featured also on Billboards on Strachan x Adelaide, is the one of the highlights of this Exhibit with the above piece Irene - moody, gorgeous and in-the-moment. Note that the Staff at The Drake Hotel would prefer that Photographs not be taken at the venue.
Learn more about the
I'm Not Here
Exhibit
right here
.
Download the official
CONTACT Smartphone
Application
here
.
(Photo credit: Mr. Will-W.)