Royal Wedding Cake by Fiona Cairns
As we all know, the real Star of any Party is the Cake. A Party can be absolutely wonderful but if its Cake is sub-par, I for one always remember that one lacking detail. Wedding Guests at Buckingham Palace watched William cut through his and Kate's eight-tier Wedding Cake with his Sword this evening, a Royal tradition. Choosing and refining the Royal Wedding Cake however, required much thought and planning.
Cakemaker
Fiona Cairns
began meeting secretly with
William
and
Kate
as early as February, testing multiple varieties of
Fruitcake
until just the right one crossed their palettes.
Cairns tells US Weekly
, "We've used
Catherine
's list of the 'language of flowers' which is something that was used in
Victorian
times to express, in a coded way, emotions that couldn't easily or openly be expressed in words but [could be] conveyed in flowers. So all the flowers have meanings.". Seen on the Cake are
Sweet Williams, Bridal Roses
and
Ivy
.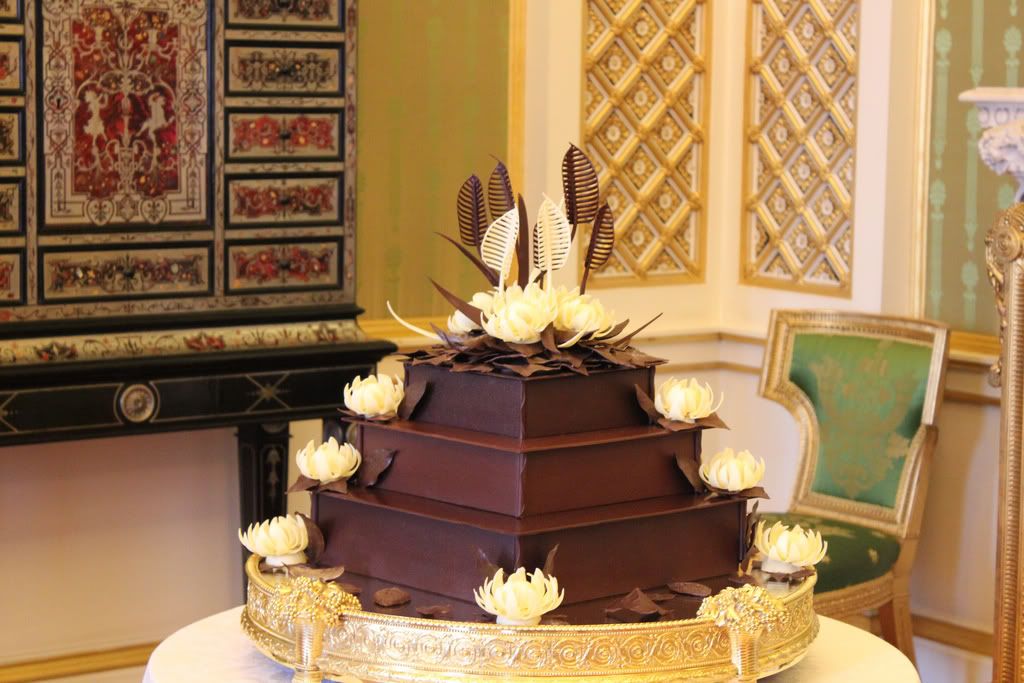 McVities Royal Wedding Cake
McVities,
known best perhaps for their
HobNob
Biscuits, were summoned to craft a Cake fit for a future King and wound-up replicating
William
's
Childhood favourite
. The Cake, which contains crushed
Rich Tea
Cookies among other secret ingredients, is enrobed in Dark Chocolate and decorated with White Chocolate Water Lilies, plus White and Milk Chocolate Feathers.
Who knew William had such a sweet tooth?
(Photo credit: John Stillwell for WireImage/McVities)