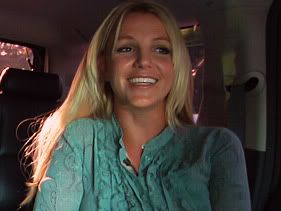 Still from Britney Spears: I am the Femme Fatale&nbsp
MTV premiered their Britney Spears: I am the Femme Fatale Special last night, giving Fans a special look behind-the-scenes at the making of the megastar's seventh Disc. In the broadcast, Spears revealed that she has her hesitations after not having toured for a couple years and spending most of her days putting her sons, Sean Preston and Jayden James first. "I haven't been out (on stage) for a year... I have jitterbugs", she says.
On her regular routine, she claims to be most productive when her Kids are at school. "…I usually get them up in the morning, and I'm usually at the gym, and I help cook dinner sometimes ... a lot of the stuff that I do I do early in the morning.".
She was seen working on Track Big Fat Bass in the Studio together with The Black Eyed Peas' Frontman will.i.am. Spears tells MTV, "I like to choose songs which empower people". The Special follows Spears as she made a surprise appearance at Palms Hotel in Las Vegas recently, previewing new Tracks off her album for an enthused Audience and also we see her prepping for her Video, Till the World Ends where she claims that she denied herself time to go to the Bathroom in helping save Production costs.
Where Spears raised a few eyebrows was at the end of the Special where she was asked if she will continue being an Entertainer for long. The 29 year-old says, ""I hope so… or maybe I'll be doing nothing!". This has Fans speculating whether or not Spears truly is happy with her Career right now.
(Photo/video credit: MTV)