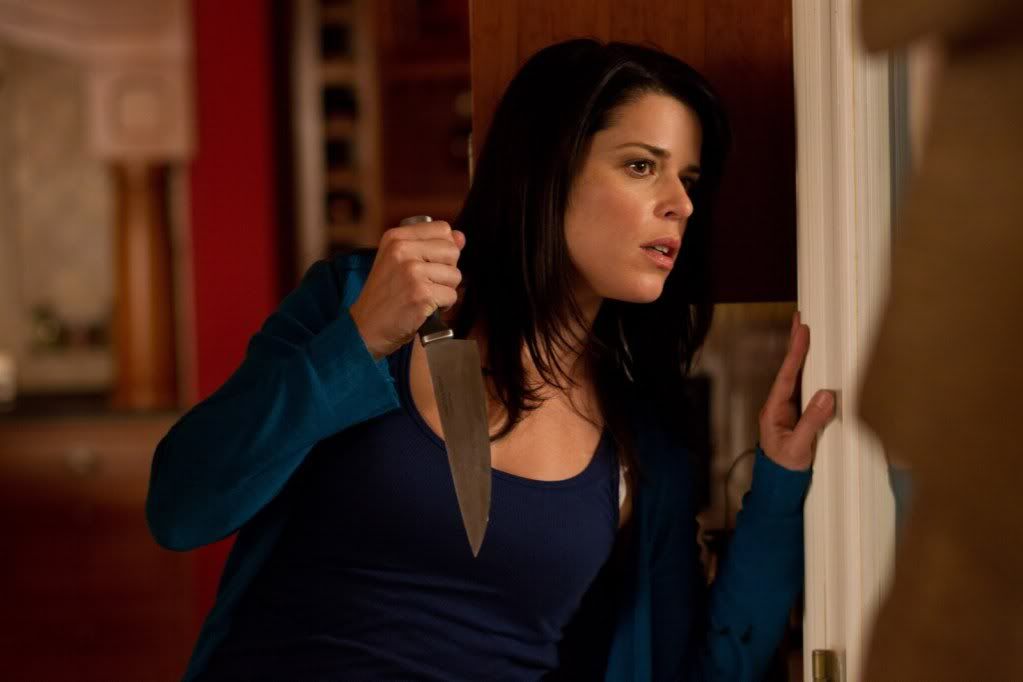 Still from Scream 4

Don't Answer The Phone. Don't Open The Door. Don't Try To Escape B*tches, 'cause The Ghostface Killer is back!! Toronto will be giving one of its greatest Heroines a warm welcome home as our v. own Neve Campbell will be back at the end of the month to promote Wes Craven's Scream 4.
After a ten-year hiatus, Sidney Prescott (Campbell) seems to be well on her way to recuperating from the trauma she witnessed at Windsor College. Little does she know though The Ghostface Killer is still hot on her trails. SCRE4M also stars orignal Cast members Courtney Cox and David Arquette, in addition to Adam Brody, Kristen Bell, Emma Roberts and Hayden Panettiere.
SCRE4M
will be released in Canada through
Alliance Films
on
April 15, 2011.
Watch its Trailer in full
here
. Welcome back,
Neve
!
(Photo credit: Alliance Films)