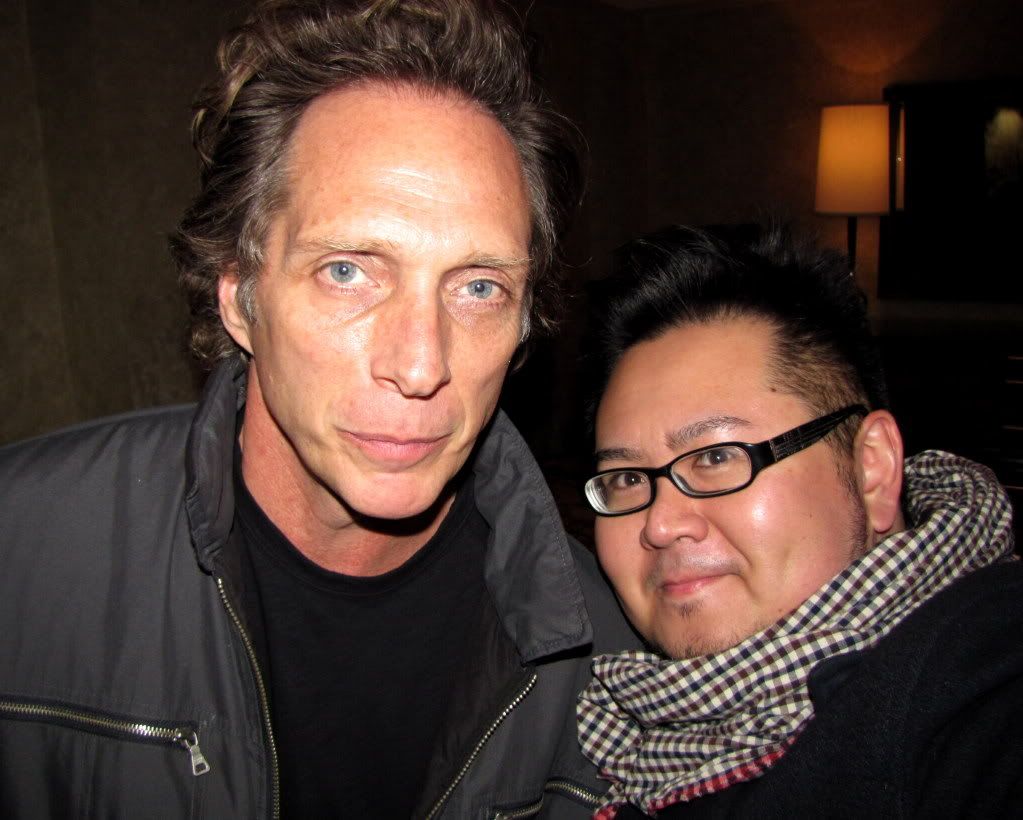 William Fichtner & Mr. Will-W.
Long Island-turned-Los Angeles native William Fichtner is known primarily as a Character Actor. His high forehead and menacing grin are one-part Clint Eastwood, one-part Christopher Walken, granting him a natural birthright to many a Tough Guy role. Perusing his lofty Resume, one could perhaps question why it is that Fichtner isn't more of a Household name. Crash, Heat, Black Hawk Down, The Dark Knight, The Chumscrubber, Armageddon, Prison Break, Entourage - all noteworthy and all showcasing some of Fichtner's fine work.
The Actor arrived in Toronto midday, gearing-up for a round of Press tomorrow for his latest Film,
Drive Angry 3-D
distributed here by
Maple Pictures
. The Action/Fantasy directed by Horror Specialist
Patrick Lussier
(
Dracula 2000, My Bloody Valentine
) pits him in villainous role of mind-controlling
The Accountant
, versus
Milton
, played by
Oscar
winner
Nicolas Cage
. The Film centers around
Milton
, escapes Hell to avenge the killing of his Daughter and also the kidnapping of his Granddaughter. Sexy
Amber Heard
plays
Cage
's Sidekick,
Piper
.
Catching Fichtner on his way out to Dinner with a Colleague who he joked was Texting him aggressively, I was fortunate enough to spend a quick moment with him to tell him how fantastic his body of work is. I commented that I've heard nothing but positive buzz about his unforgiving performance in Drive Angry 3-D and humbly he accepted the praise. Fichtner was wonderful enough to pose for a quick Photo and signed a 5x7 (seen below) for you to have, Mavenati! So tell me, which one of you wants it most?

To qualify for the win, please name for me the Canadian Distributor of Drive Angry 3-D. One winner will be picked March 10, 2011 at random. All are welcome to enter!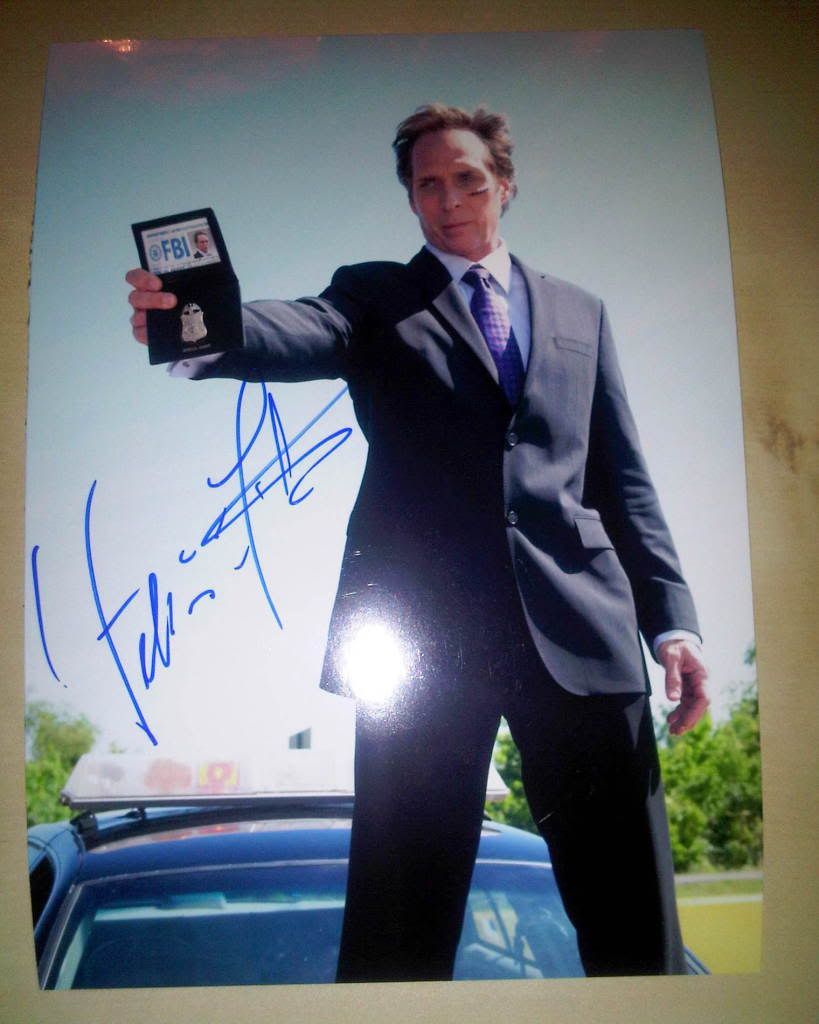 Drive Angry 3-D
opens in theatres
February 25, 2011
. Watch its Trailer
here
.
(Photo credit: Mr. Will-W.)