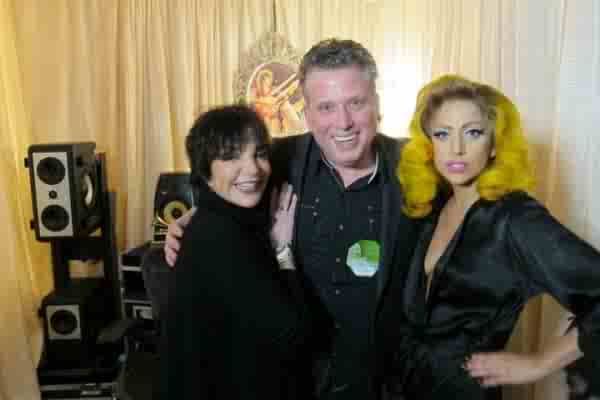 Liza Minnelli, Billy Stritch & Lady Gaga
Fans at Monday night's The Monster Ball Show at Madison Square Garden in New York City got a huge treat with Liza Minnelli and her Musical Collaborator Billy Stritch spotted in the audience together. Gaga revealed some of the harsh criticisms she received from her Mentors at the Tisch School of the Arts, telling her that she looked too "ethnic" and not Blonde enough to ever become a Leading Lady in America. Well, she proved them all wrong, didn't she?
Gaga singled out Minnelli, thanking her for being an inspiration to other non-Blondes, then asking the crowd to give her a standing ovation. Stritch shared his Photos online with Broadway World from the evening, including some Photos they took together Backstage. Lucky Lady. See, Celebrities really are just like us. They want their Photos with Celebs too!
Read the Write-up in full
here
.
(Photo credit: Broadway World/Billy Stritch)