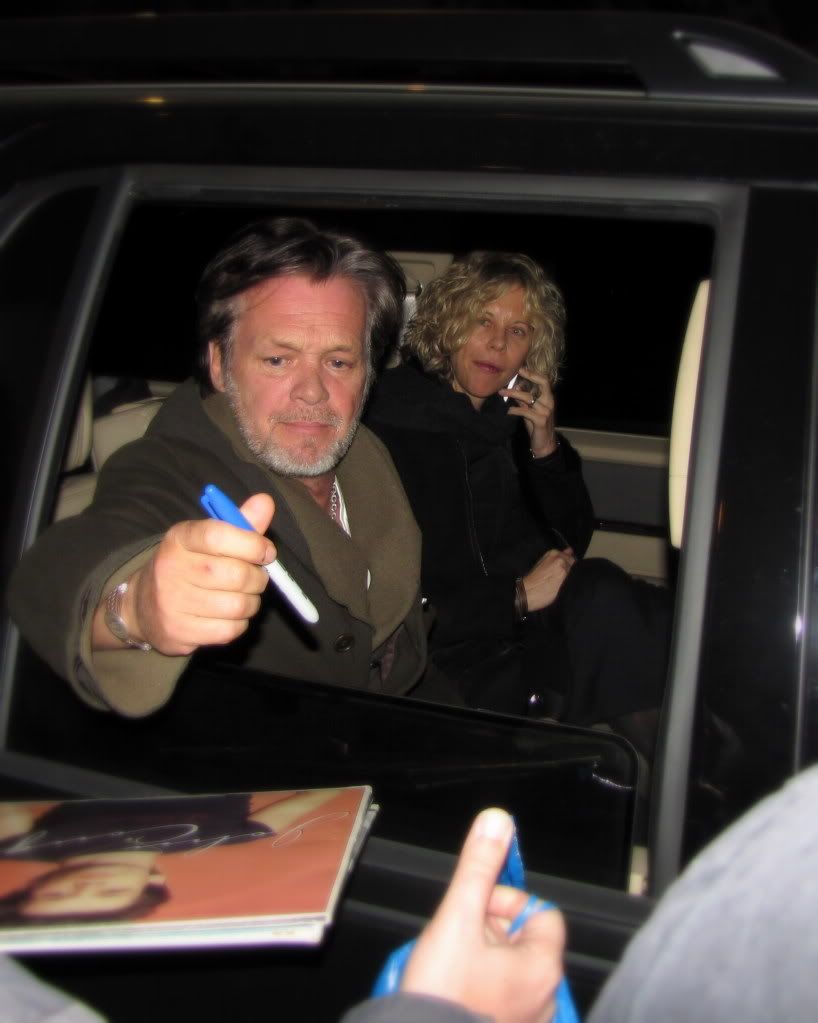 John Mellencamp & Meg Ryan in Toronto - February 2011
Rock and Roll Hall of Fame
Inductee
John Mellencamp
, formerly known as
John Cougar Mellencamp,
packed Toronto's
Massey Hall
on two consecutive nights with his latest
No Better Than This
Tour. The Theatre Tour is in support of the
Album of the same title
, released in August 2010. The legendary
T-Bone Burnett
manned the boards on the Disc, which
Rolling Stone
listed as the twelfth best Album of 2010.
News first broke out of Mellencamp dating Golden Globe-nominated Actress Meg Ryan this January and the Couple have actually been in-town for four days now, where they have been spotted out-and-about around upscale Yorkville, arm-in-arm.
Having grown-up to Mellencamp's brand of Country/Folk/Blues Rock as a Child, I could call myself a Fan as I do recall owing a few 45s of his. Hence, it was a bit surreal seeing him up-close upon exiting Massey Hall in his SUV in tonight's chilly temperatures. Rolling down his window, a noticeably filled-out, although still healthy looking Mellencamp, scribbled a few Autographs for some determined Fans - some lucky, some not-so-lucky. One Paparazzi jokingly called out, "Can I get Meg Ryan's Autograph?" and then I looked over to his left and there she was - talking, or at least pretending to talk on her Cell Phone.
Careful not to draw attention to herself, there were multiple reports of Ryan denying Fans Pictures-with her and Autographs throughout her stay in the City.
I did manage to score a Scribble (above) from Mellencamp, although admittedly it's not much to look at. Still this would be a feat as word is that he is rather difficult to approach.
Check out some more Photos I got of Mellencamp and Ryan below:
(Photo credit: Mr. Will-W.)