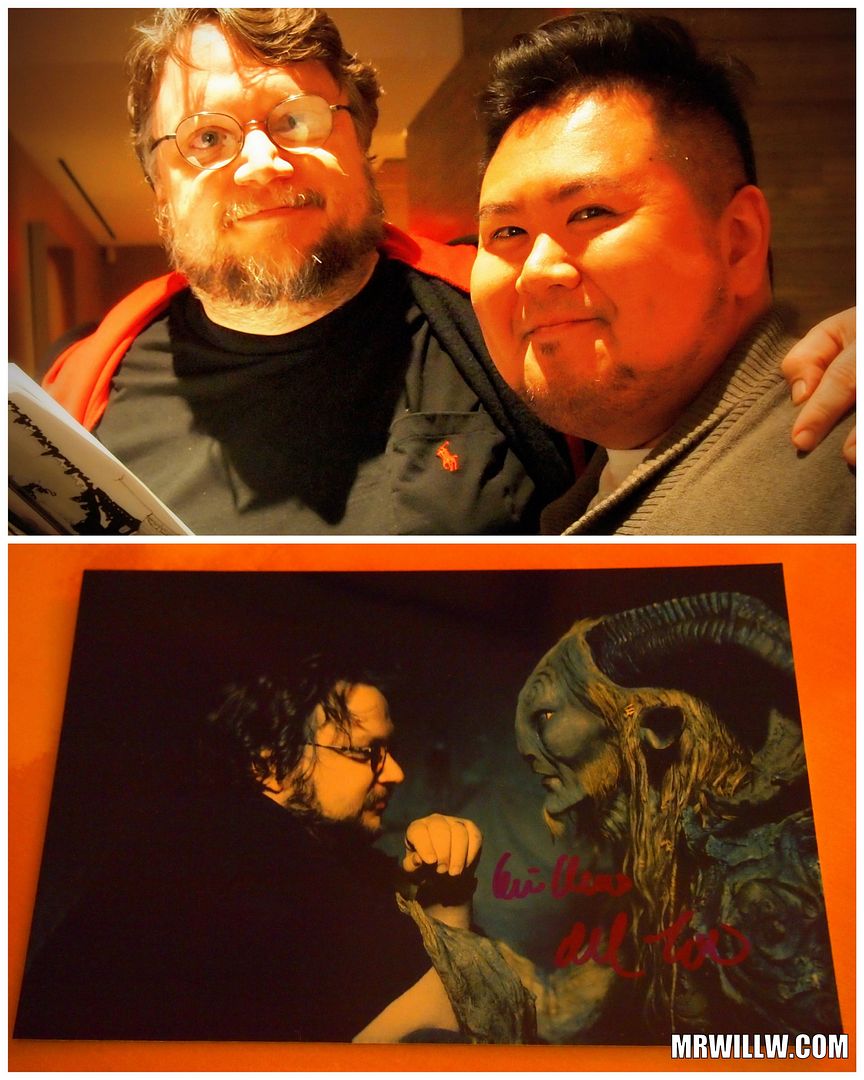 Guillermo del Toro in Toronto - May 2012
Acclaimed Mexican-born Director/Screenwriter Guillermo del Toro has been enjoying his stay in Toronto since last Fall, working on upcoming Warner Bros. Epic, Pacific Rim which wrapped earlier this month. The Monsters versus Robots Action/Sci-Fi Flick stars Charlie Hunnam, Charlie Day, Idris Elba, Robert Kazinsky, Rinko Kikuchi and Clifton Collins Jr. Earlier this year, I had the honour of doing a week's worth of scenes on the $350-million Film which will see a July 2013 release.
The Director of well-known Titles as Hellboy and Pan's Labrynth, just completed a Series of Masterclasses at TIFF Bell Lightbox in honour of Alfred Hitchcock, last week doing two appearances and this week doing a final two. Spending almost four hours last night watching and discussing North by Northeast with his Fans and Film Lovers, Del Toro had one thing on his mind afterwards: LUMA. Although the Kitchen was ready to close, Staff were more than willing to cater to their Star Guest and his Entourage, offering them a Private Booth. He has been known to frequent the Restaurant often during his stay here.
Del Toro was gracious, inviting me inside for a Snap and we bonded, thrilled to hear how much fun I had working on his Film. Also present was his Wife, Lorenza Newton.
As always, I love sharing the fun. Click "like" on this Post at
Mr. Will-W.:Pop Maven on Facebook
to enter to win a Signed Photo from
del Toro
! You should also be following on
Twitter
here
.
In the near future I'll be posting about my experience on-set. Stay tuned!
(Photo credit: Mr. Will-W.)