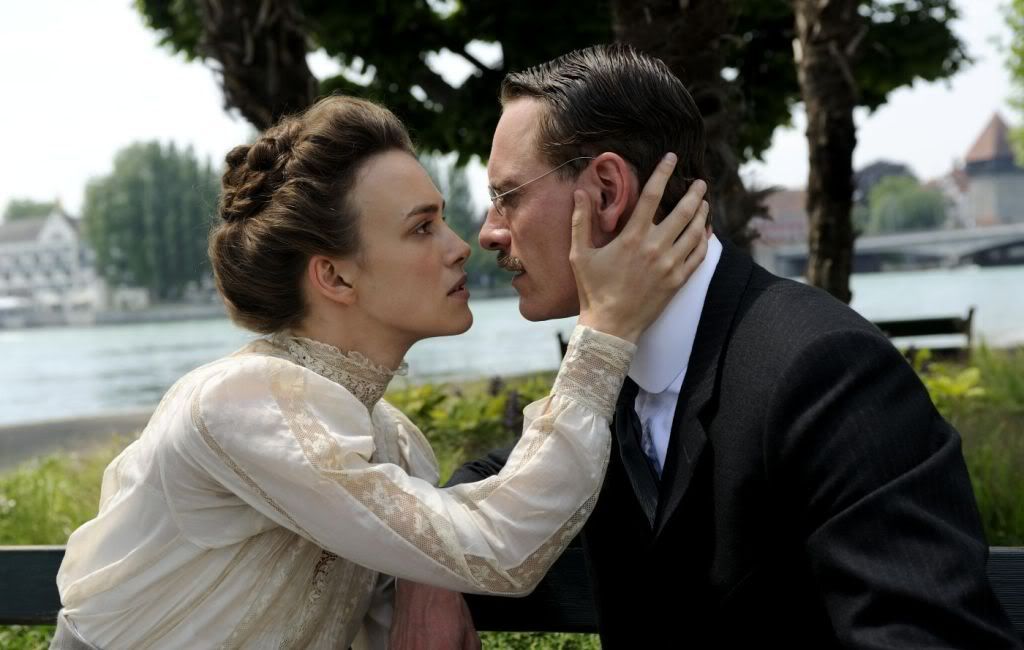 Still from A Dangerous Method
Last night Canada's Top Ten Films were announced by the Toronto International Film Festival to honour the v. best in Canadian Film. Titles honoured, many which were screened at TIFF 2011, include the following:
Edwin Boyd
A Dangerous Method
Monsieur Lazhar
Keyhole
Take this Waltz
Café de flore
Starbuck
Hobo with a Shotgun
Marécages
Le Vendeur
I'm ashamed to admit I haven't seen any of them yet, although I will be seeing David Cronenberg's A Dangerous Method v. soon! Staying true to its commitment to Canadian Film, each of these will be showcased over the next month at the TIFF Bell Lightbox here in Toronto.
(Photo credit: eOne Films)