Woodbine Racetrack - 2011 Breeders' Crown Night
For the first time in History
,
the
complete
Breeders' Crown
was held in Canada last night at
Woodbine Racetrack
here in Toronto. The series of twelve races for separate divisions totaling over-$6 million are considered deciding factors for which
Standardbred
Horses (yes, the ones in Buggies) will be crowned North American Champions at the end of the Racing Season.
As many race Favourites performed to expectation, there were few surprises to be unraveled last night for Fans and international Betting Public. A spirit of Community could be felt deeply among Racing Fans with local Hero
San Pail
being
victorious in his division the $600k
Breeders' Crown Open Trot
, holding-on narrowly against French competitor
Commander Crowe
- perhaps a namesake tribute to
Russell Crowe
and his performance in Peter Weir's
Master and Commander.
Fans donning
I
♥
SAN PAIL
Buttons - and there were many - could be heard cheering loudly in the Grandstand and some so proud they were in tears at the success of the seven-year-old equine Hero who likely will be crowned Canadian
Standardbred Horse of the Year
in 2011.
In a rare occasion, Supporters were welcomed into the
Winner's Circle
to take a Photograph with charismatic Driver
Randall Waples
and
San Pail
himself! One kind Fan even captured a Photo of the Winner of over- $1.2 million this year alone, leaning-in as if to give me a peck!
See a Video below of the Race I captured:
...and that's why I've loved Horse Racing since I was a Kid.
Fans also got to witness the World Record-setting performance by a v. special 2 year-old
Pacer
(
different from Trotters
) Colt named
Sweet Lou
who stopped the clocks at the one-mile distance in
1:49
, besting the finishing times of Horses his senior last night in other divisions.
And despite losing every single race on the Card, the all-time Record-holding Driver for most Breeders' Crown wins, John Campbell, saved the best for last with a Win in the evening's marquee Race, the Breeders' Crown Open Pace with Bettor Sweet.
See some more Photos of the historic night: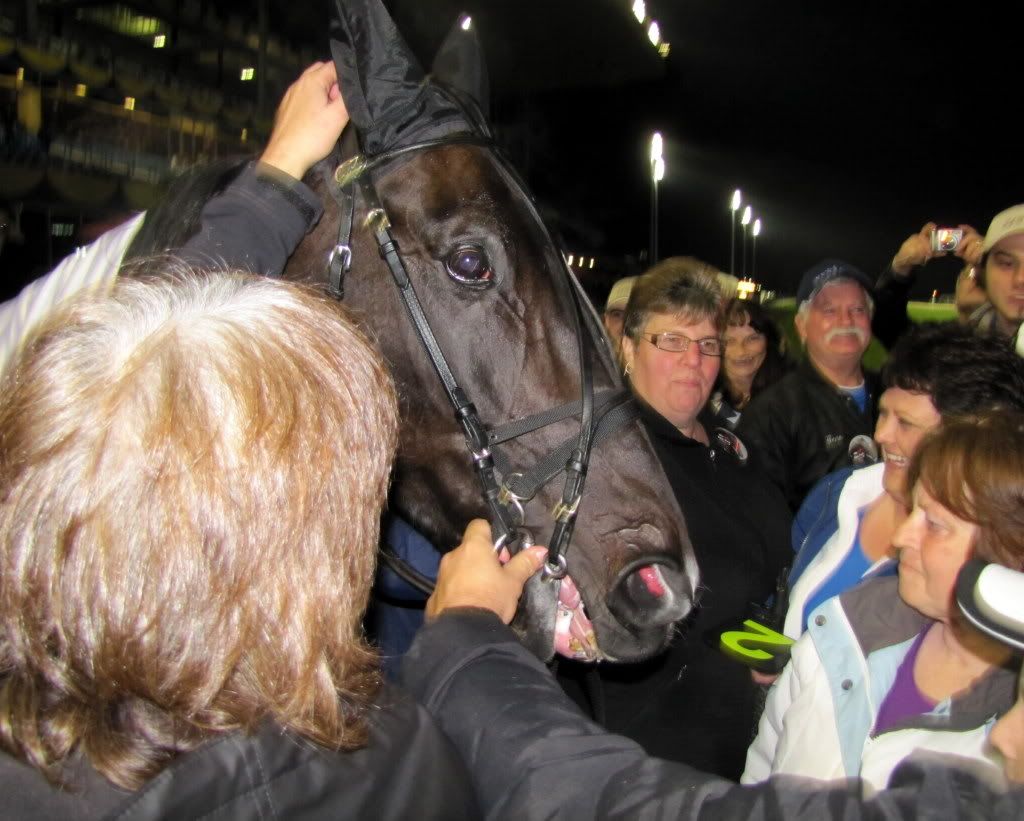 San Pail meets his Fans
Randall Waples, Driver of San Pail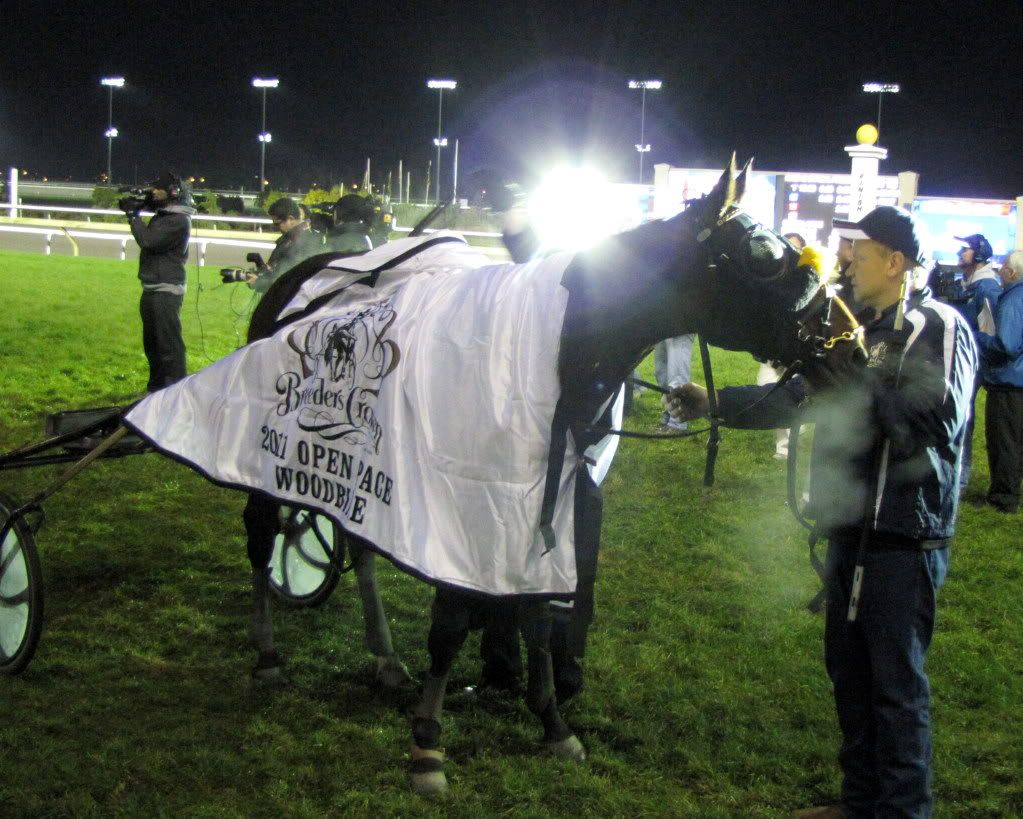 Bettor Sweet, Winner of 2011 Breeders' Crown Open Pace
Sweet Lou - Winner of 2011 Breeders' Crown 2 Year-Old Colt Pace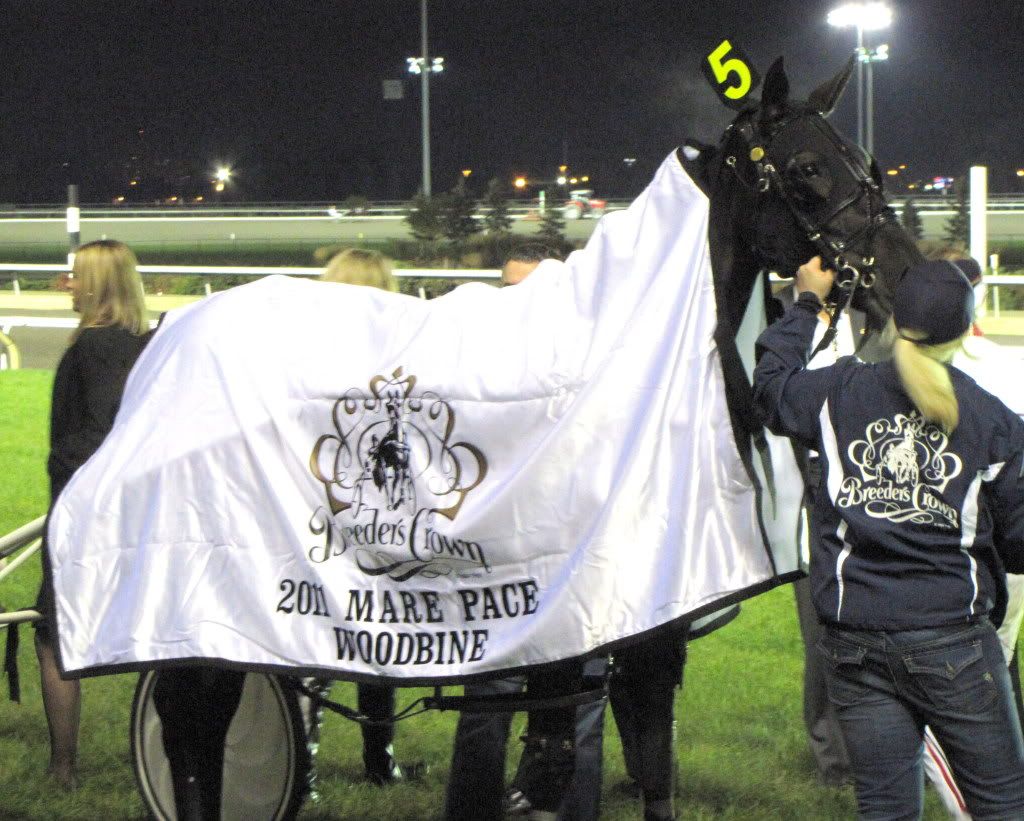 Androvette, Winner of 2011 Breeders' Crown Mare Pace
Betterthancheddar, Winner of 3 Year-Old Colt & Gelding Pace
Cedar Dove - Winner of 2011 3 Year-Old Filly Trot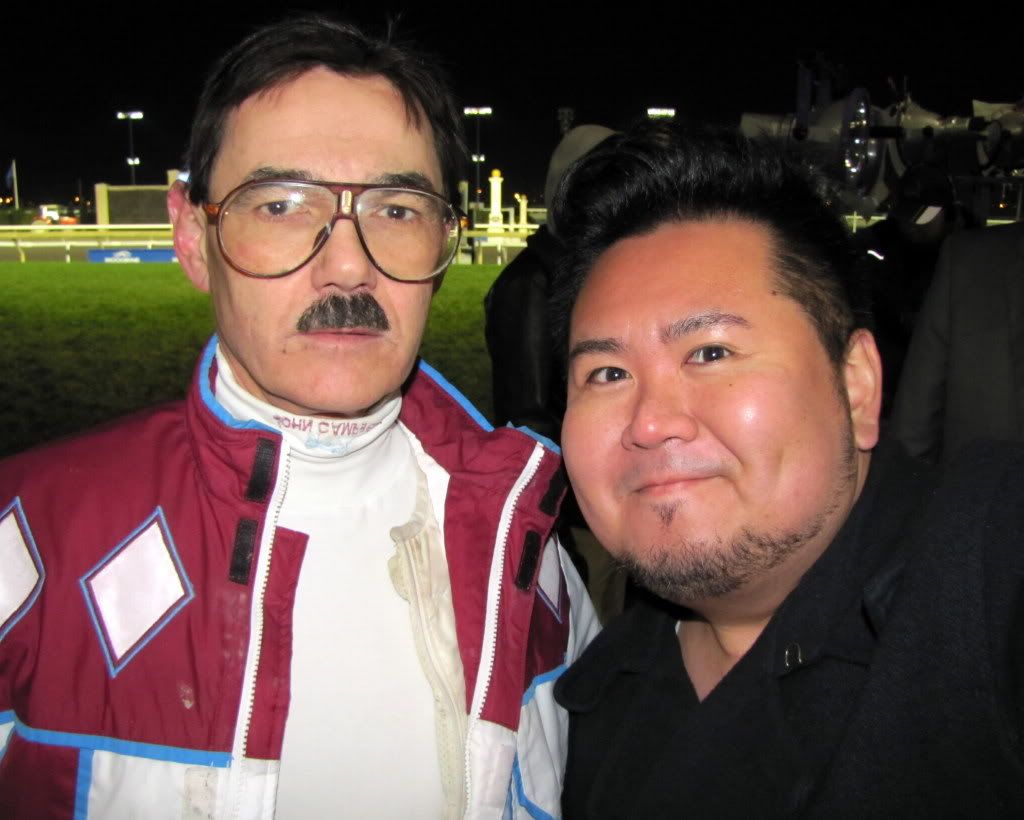 John Campbell & Mr. Will-W.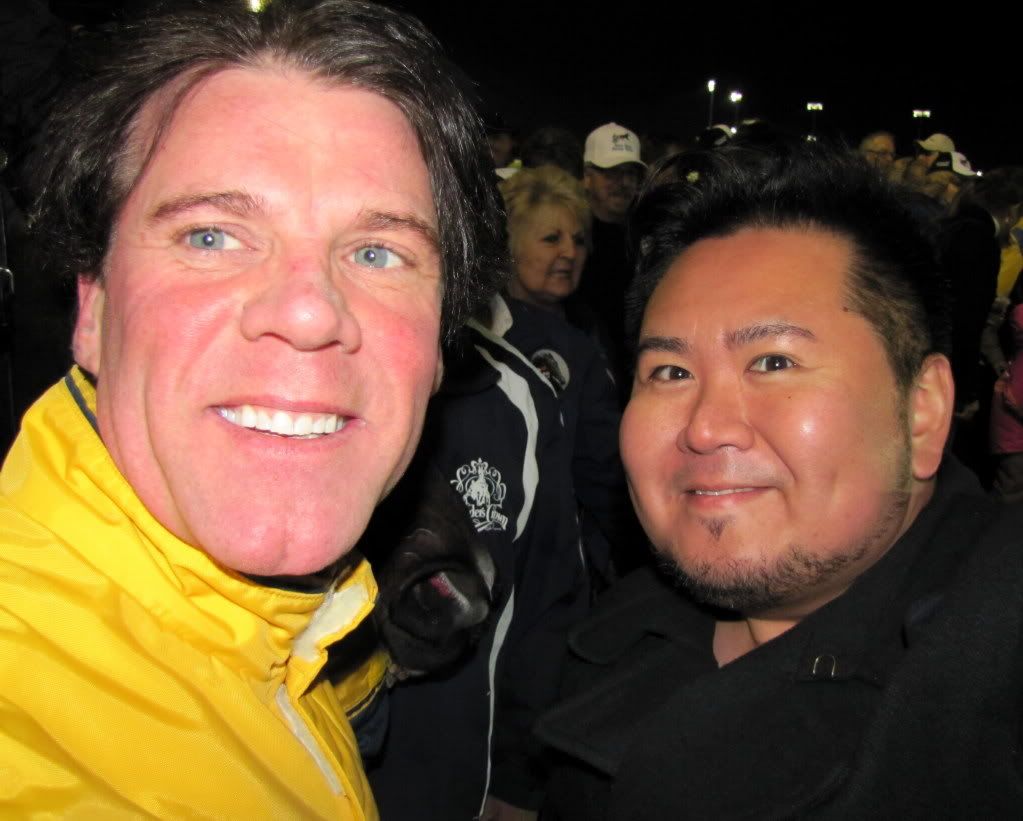 Randall Waples & Mr. Will-W.
(Photo/video credit: Mr. Will-W.)