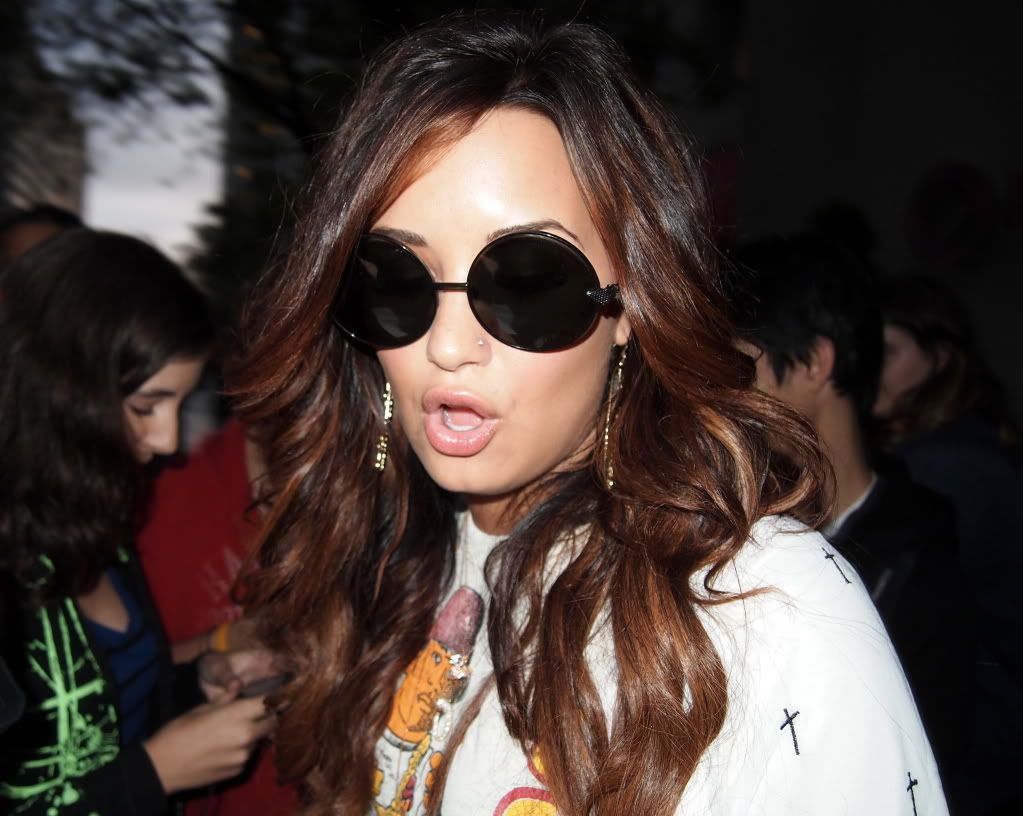 Demi Lovato in Toronto - October 2011
Your Grande Doubleshot of Demi Lovato right here. We couldn't get enough of the Pop Powerhouse, we came back for more!
The gorgeous Actress/Songstress was up and at 'em before Daybreak today doing her first round of interviews at
KISS FM 92.5
and
CHFI FM 98.1
, nailing two separate demographics in one visit with her ecclectic new Disc,
Unbroken
.
Sporting a thin white Cardigan with Crosses over an LL Cool J T-shirt, Lovato had her signature Curls back today, changing-it-up from her straightened Locks earlier this week flying in from Los Angeles. Love the Nose Ring!
Fans who queued as early as 6:00AM were rewarded handsomely with Photos and Autographs on her way out as she headed off to CHUM FM 104.5 with her two-SUV Entourage. Lovato today had travelled with her Assistant, Publicist from Universal Music Canada and a Videographer who was capturing the moment.
In case you're just catching-on now, don't forget to enter my Giveaway for a signed
Demi Lovato
Photo.
Click here
for more.
See more Photos below:
(Photo credit: Mr. Will-W.)