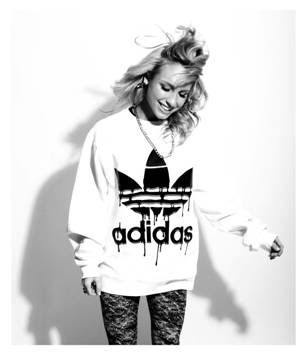 KAY
Who knew that Nova Scotia would birth one of 2011's hottest names in Pop Music? KAY is on the verge of something big and she is now at work now on her debut Album through Universal Music, working with the likes of Ryan Tedder (Adele, OneRepublic, Beyoncé), Danja (Britney, Mariah), DJ Tiësto and Steve Aoki. All huge names who wouldn't lend their names unless there was a clear and present indication of talent and potential.
Now residing in Los Angeles after brief stays in London and Vancouver, this Teaser has just been gifted to us. My Name is KAY is a Tedder production which is one-part The Ting Tings, one-part Robyn and all parts Fun. I've heard the Tiësto collaboration Work Hard, Play Hard too and it seems that she has a bit of a depth and range in her repertoire.
Preview the track in full below:
I definitely want more! Follow
KAY
on
Twitter
here
.
(Photo credit/Audio content: Universal Music)